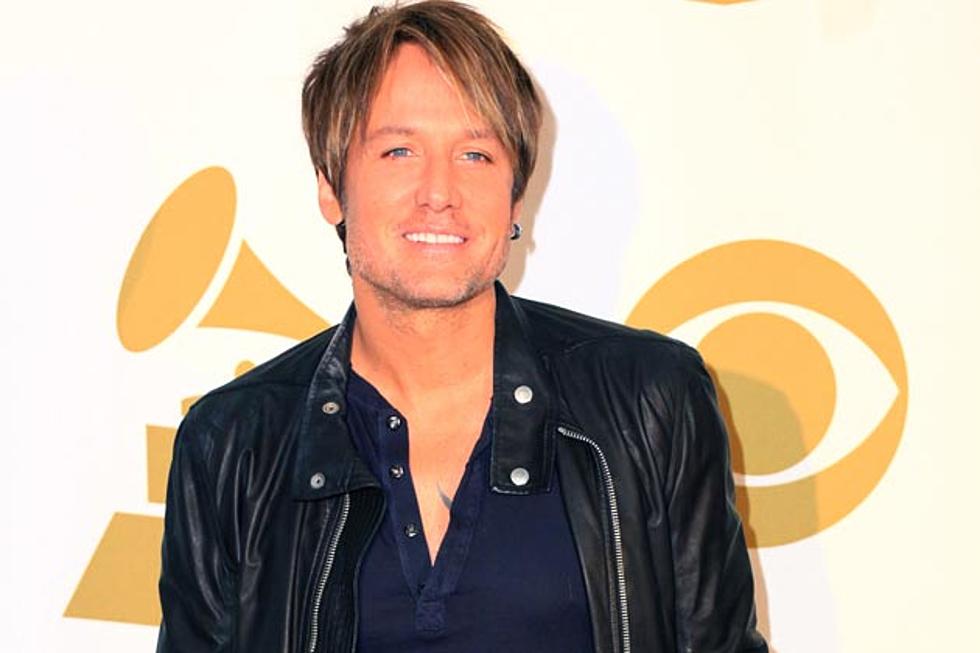 Keith Urban's 2013 in Review – Exclusive Photos
Gabriel Olsen, Getty Images
As 2013 draws to a close, it's obvious that it was a good year for country superstar Keith Urban. He reviews the highs of the year in this photo recap, provided exclusively to Taste of Country.
In addition to releasing his excellent new album 'Fuse,' Urban appeared on our TV screens each week, dispensing solid advice to hopefuls on 'American Idol' and is the only member of the panel to return for 2014.
He collaborated with fellow A-listers like Tim McGraw and Taylor Swift, and Miranda Lambert. He toured the world. He also performed with the Rolling Stones. And that was just the tip of the 2013 iceberg.
Check out this photo recap of Keith Urban's very good 2013.
Urban's Light the Fuse Tour resumed in January with performances at Madison Square Garden in New York City, as well as a return home to Nashville's Bridgestone Arena. "My goal is always to play with an audience, not at them, and if ever there's a moment in our show that best represents that, this is it," said Urban.
Urban performed on McGraw's No. 1 song Highway Don't Care,' featuring Swift, at the ACM Awards. The song received a Grammy nomination earlier this month. "Great thing about our town (Nashville) is that if somebody wants you to be a part of your record they just pick up the phone and call you, which is exactly what Tim did," said Urban. "I knew within a nanosecond that this was going to be a big song."
Urban was invited to take part in Eric Clapton's Crossroads Benefit Concert this past April. He said, "First time playing at Eric (Clapton's) Crossroads Benefit. It was like attending a special university for guitar players – I'm really grateful to John (Mayer) for inviting me to play and for showing me around."
Three cakes, celebrating 'Fuse' having a simultaneous chart debut on the all-genre charts in the U.S., Canada and Australia, were give to Urban while filming 'American Idol' in Austin, Texas. "If you look closely, you'll see that there's a bite taken out of the guitar," Urban said. "Of course, being a guitar player, that's what I went for first – nobody told me it was made of styrofoam!
Urban on set at Edna's in Oklahoma City filming the video for 'We Were Us,' his duet with Lambert, which is the longest running No. 1 male/female duet in more then 46 years. Urban said, "One of my better times in a bar???!!!"