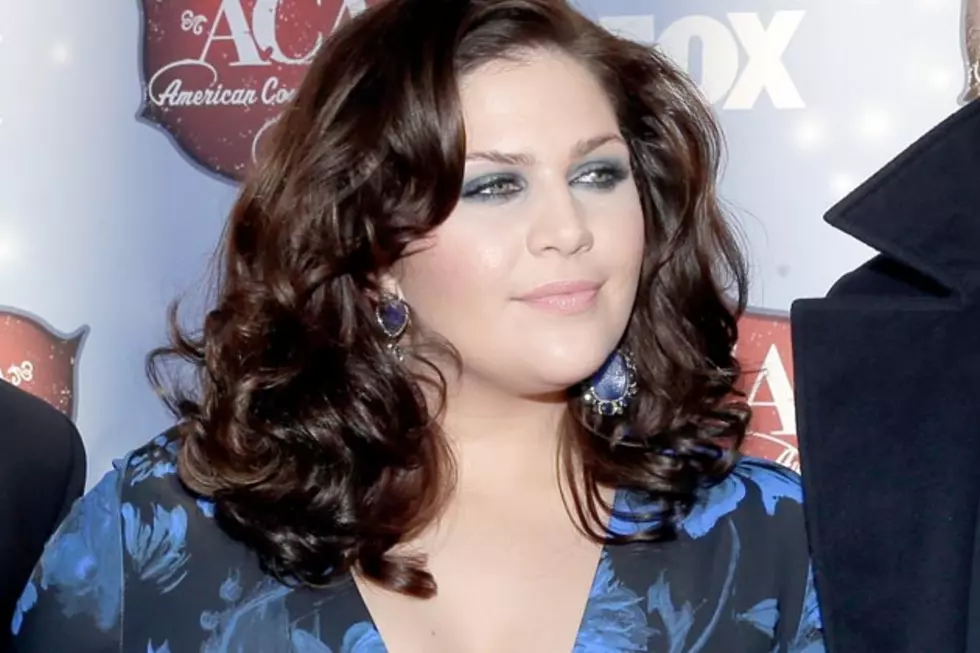 Hillary Scott's Daughter Eisele Preps for Downtown Tour in Cute Photo
Isaac Brekken, Getty Images
Lady Antebellum singer Hillary Scott isn't the only one in her family or band getting ready for the trio's upcoming Downtown Tour. Scott's daughter Eisele Kaye, born in July, is also preparing for her first big road trek.
Scott shared an adorable photo of her firstborn in her cute little Christmas sweater with a bow on the front and with huge headphones on her head, the latter of which will serve to protect her young ears and developing hearing from the noise and loud music while she is living life on the road with mom.
It's going to be a busy couple of weeks for Eisele, with many firsts, including her first Christmas and her first tour. She is only five months old and she has the life.
We also get another good look at Eisele's sweet, angelic face. Isn't she proving to be quite the looker as she gets bigger?
Scott and husband Chris Tyrrell have a future heartbreaker on their hands!
See the photo of precious little Eisele Kaye, born July 22, below. Scott captioned the image: "Eisele getting ready for the #DowntownTour!"
The band's tour launches Jan. 10. All dates are here. Take her 'Downtown,' Lady A!