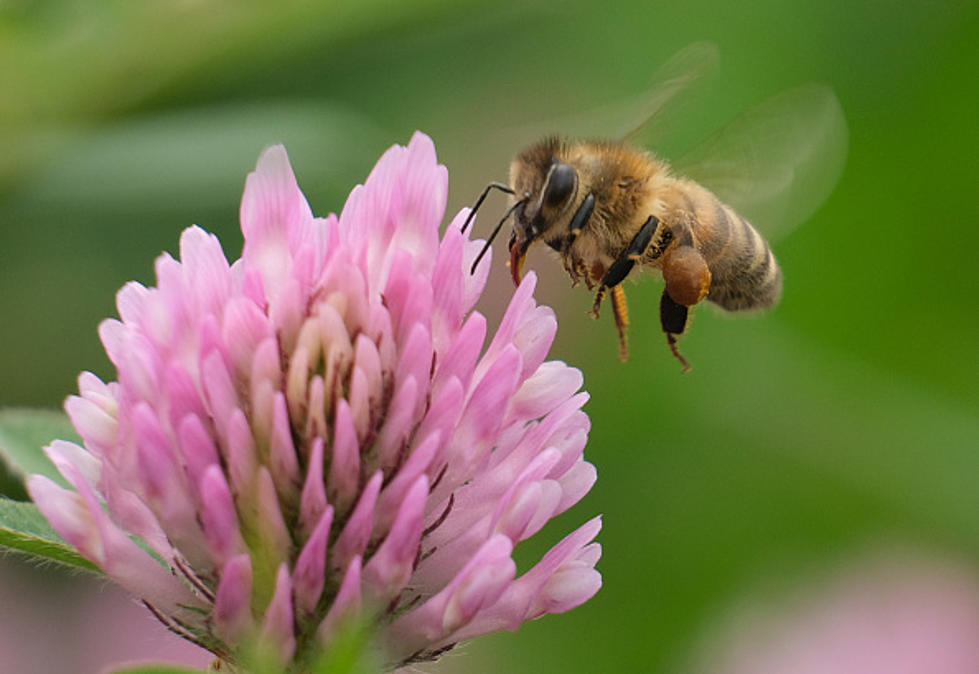 Join Pollinator Habitat Group's Earth Week Celebration at Fossil Creek Park
Getty Images
Ready to celebrate Earth Day? Well, to help you get in the spirit one organization is kicking off the celebration early this year.
The League of Women Voters (LWV) and the Larimer County Environmental Action Team are bringing an Earth Week Celebration Tuesday, April 19 to the Oval Pavilion in Fossil Creek Park. This event will be hosted by the Pollinators Habitat Group.
LWV Spokesperson, Jane Hamburger, and LWV/Environmental Action Team member, Cindy Linafelter,  gave "Tuned In to NoCo" the down-low on what to expect at the event.
Hamburger says the celebration is kid and pet-friendly and their primary focus is to help Colorado's pollinators.
"We try to make a better habitat for pollinators. Raise the public awareness of what pollinators do for us and what we can do for them. All in the name of preserving our natural resources."
Linafelter says the Pollinator Habitat Group focuses on five pollinators including bees, butterflies, beetles, birds and bats. She says the best way to help them is simple: plant a native plant and stay away from pesticides.
"Native plants are very important to our native pollinators. Not only for them but they are also water/drought tolerant and clearly we are dealing with water issues in Colorado.  So once these plants are established, this is their homeland and they will thrive."
So what about Colorado farmers who need to reap the benefits of the pollinators but also need to get rid of harmful weeds? Well, Hamburger explains that the key is finding that sweet spot.
"The big areas that we have not linked up yet is the impact to agriculture and the farmers who depend on the pollination but also depend on their ability to kill weeds and sustain their markets. So, there is an increasing number of organic farmers who grow produce that do not require pesticides in the fertilizers that kill the pollinators along with it. So, trying to encourage them is kind of how we are approaching that gap."
For more information on the Earth Week Celebration or The League of Women Voters click here. To here the full interview check out the link below.
How a Grand Junction Elementary School is Celebrating Earth Week
A Grand Junction elementary school is celebrating Earth Week in an awesome way. Here's how Pomona Elementary School in Grand Junction is celebrating Earth Week.
Airbnb Lets You Welcome Spring in the Peach Orchards of Palisade Colorado
This Airbnb in Palisade gives you a chance to enjoy wine tastings, explore the Mount Garfield trailhead, or just relax and take in the Bookcliffs over a long weekend.