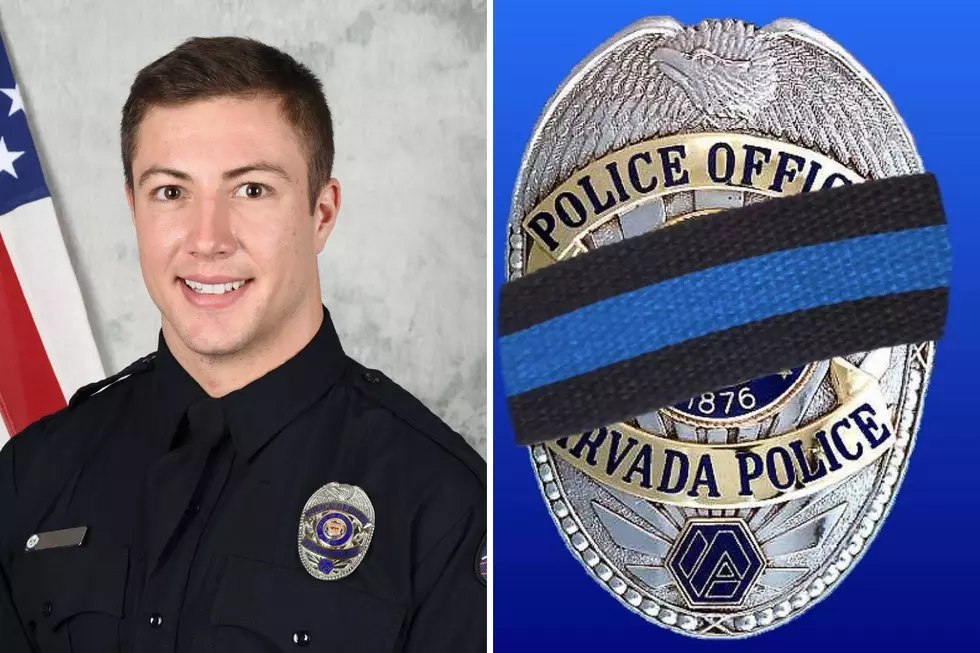 Northern Colorado Police Departments Mourn Death of Fallen Arvada Officer
Arvada Police Department, Colorado // Facebook
Law enforcement in Northern Colorado is standing in solidarity with the Arvada Police Department (APD) after the death of one of their officers.
According to a Facebook post from APD, the incident occurred on Sunday (Sept. 11) morning, when police responded to a family disturbance on Arvada's W 51st Avenue.
Upon arrival, police encountered multiple people arguing. A male suspect then opened fire, injuring a female victim and killing 27-year-old Officer Dillon Michael Vakoff, who had been with APD for three years.
"Dillon is an example of everything good you would want in a police officer," said APD. "This is a tragic loss to this community, to this department, but most significantly to his family and loved ones. His service and sacrifice will never be forgotten."
After hearing the news, Northern Colorado police departments began offering condolences to APD:
We are incredibly saddened to learn of the loss of Arvada Police Officer Dillon Michael Vakoff. Please keep Officer Vakoff's family and his APD family in your prayers.

We mourn the loss of Officer Vakoff of the Arvada Police Department. God bless his service and his sacrifice.

— Weld County Sheriff's Office

We are so saddened to hear about the death of an Arvada Police Officer early this morning. Our thoughts are with his loved ones and brothers and sisters at Arvada Police Department.

The Boulder Police Department is saddened by the tragic loss of another public servant killed in the line of duty. We stand with you, Arvada Police Department.

Absolutely a devastating loss. We're holding Officer Vakoff's family, friends, colleagues, and the Arvada community in our hearts tonight and in the difficult days ahead.
The Colorado Fallen Hero Foundation is accepting donations in honor of Officer Vakoff here.
During the incident, officers returned fire and shot the suspect. He is currently at a local hospital and is expected to survive. Since this is an ongoing investigation, no further information is available at this time.
5 Most Dangerous Intersections in Fort Collins
Infamous Colorado Crimes
Take a look at some of Colorado's most notorious crimes.