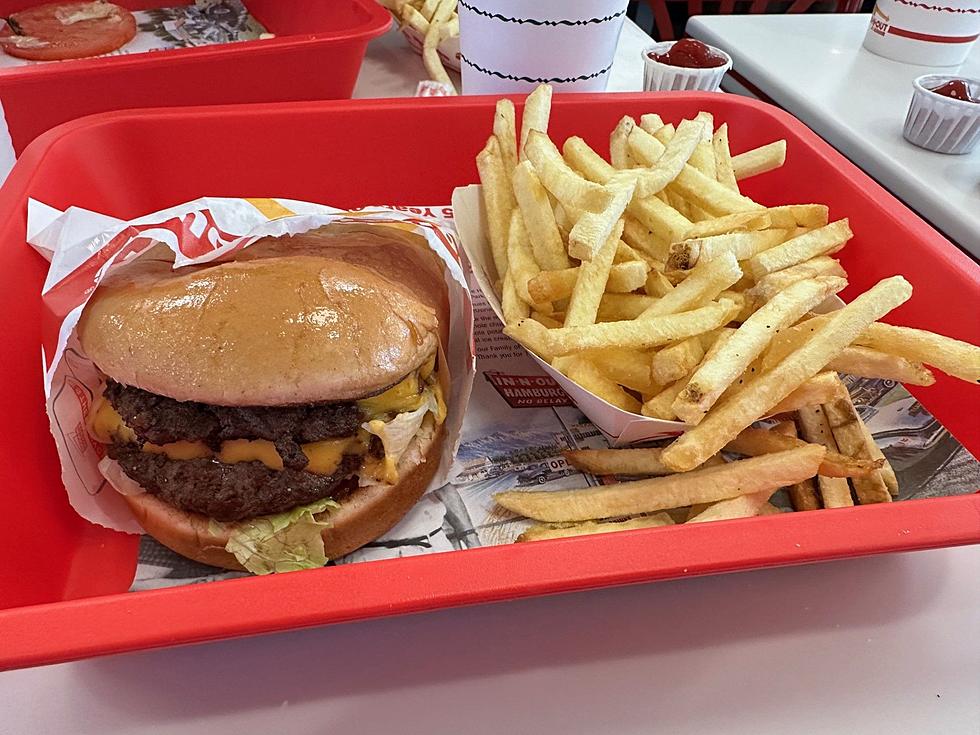 How Long Are The Wait Times at Loveland's New In-N-Out Burger?
Big Rob, Townsquare Media
Colorado's newest In-N-Out Burger location is officially open so we took a trip over to experience it for ourselves. Were the wait times as bad as predicted? Take a peek inside of this beautiful new Loveland location.
Are The Wait Times Bad At New Loveland, Colorado In-N-Out Burger?
The wait for a local In-N-Out Burger in Northern Colorado finally ended last Friday as the very first location north of Thornton officially opened in Loveland, Colorado. The hype was real and the new location had a healthy line of cars in their drive-thru and into the beautiful new location since opening on Friday morning.
Colorado In-N-Out Burger Wait Times
While you'd assume the waits would be hours long after watching how crazy they were when In-N-Out debuted in Colorado 3 years ago, the Loveland crew, full of In-N-Out "All-Stars," from all over the company, kept things moving along pretty nicely. While I wasn't one of the first 10 people in line on Friday like my friend Dave Jensen, we did journey over today for lunch and were pleasantly surprised with how quickly we were able to get In-N-Out of there... See what I did there? Let's take a peek inside this fantastic new restaurant addition in Northern Colorado.
New Loveland, Colorado In-N-Out Burger Now Open
Northern Colorado's very first In-N-Out Burger location in Loveland officially opened on Friday, November 10th, and while we didn't partake in the opening weekend insanity, we couldn't wait any longer to get in on the action. Here's a look inside NoCo's first In-N-Out location!
Gallery Credit: Big Rob TSM
This Local Old School Burger Restaurant Is One Of The Best In Colorado
Since 1961, Jim's Burger Haven has been the standard for local smash burger restaurants around Colorado. Home of Colorado's "Original Smash Burger," it's a must-try next time you're in the area. Here's a look around one of Colorado's most famous burger joints.
Gallery Credit: Big Rob TSM
Try These 25 Local Burger Joints in Northern Colorado
Just because you're craving a burger doesn't mean you can't support local restaurants. Read on to see 25 mouth-watering burger joints in Northern Colorado.
Gallery Credit: Emily Mashak