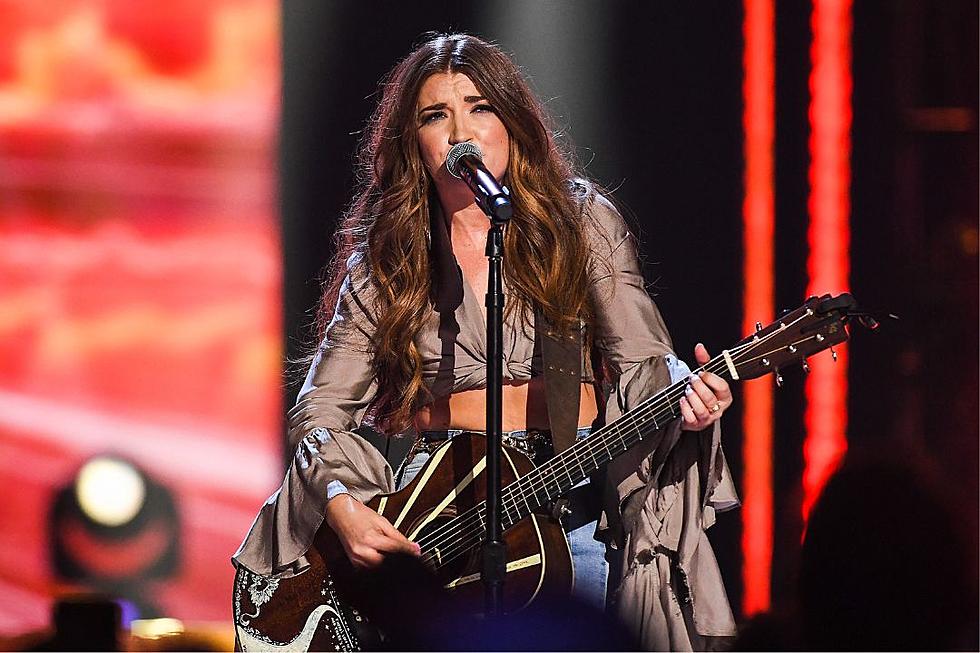 How Simple Human Kindness Inspired Tenille Townes' Latest EP — Taste of Country Nights, On Demand
Derek Leung , Getty Images
Tenille Townes is an up-and-coming force in country music. She already has a lucrative career in country music in Canada, and now, her success is starting to bloom in the States.
I had the chance to sit down with Tenille for a long in-depth conversation about life and music, among other topics.
Her latest EP, Train Track Worktapes, has an interesting backstory to it. She explains to me that she lived on a train for 15 days, riding from Montreal to Calgary, Canada, which is a couple thousand miles.
She played a mind-boggling 65 shows in 15 days on that train, in all different communities along the railroad tracks.
"One of the boxcars of the train was a stage, so we would pull into these towns, and the door would fold down, and mic stands would come out and we would play for a crowd in the freezing cold weather," she says. "I just felt like I had the best front row seat to witness the best parts of the human spirit."
These shows were free, but you had to bring a donation to the local food bank. Townes was so inspired by seeing this that she wrote some songs while on the train going from town to town. A few days into that process, she and her crew came up with the idea to use some of the stage equipment and hook it to their laptops, so they could record while on the train.
"You can hear the rumble of the engine and the tracks in these recordings because they were fabrics of the noise they were making," she shares — and she's totally right.
Townes was hardly roughing it on this train: She tells me they lived between five different boxcars and each had their own space, even more space than they have on their tour bus. It was a wonderful time for the singer and her team to get to spend some time together and be creative. An amazing piece of art came from it in the form of Train Track Worktapes EP.
Hear my full interview with Tenille Townes on this week's episode of Taste of Country Nights, On Demand.
Country Stars Step Out on the Red Carpet at the 2023 ACM Awards
See Dolly Parton, Jelly Roll, Ashley McBryde and more stars walk the red carpet ahead of the 2023 ACM Awards.
PICTURES: See Inside Loretta Lynn's Historic First Nashville Home
PICTURES: See Inside Carrie Underwood's Beautiful Post-'American Idol' Home
Carrie Underwood invested her money wisely after winning American Idol in 2005. One of her first big purchases was a 3,099-square-foot home in the well-to-do Nashville suburb of Franklin, Tenn. Underwood paid $384,000 for a luxurious 3-bedroom, 3.5-bathroom stone and stucco home in a private gated community.
The house features a library, a vaulted ceiling and lovely amenities throughout, but while it's very nice, it's certainly not the kind of home you'd picture for a budding country superstar. Underwood wound up being a huge success right out of the gate with her debut album, Some Hearts, and she sold the home in Franklin for $372,500 in 2007, when she purchased the Brentwood mansion that she would later share with her husband, Mike Fisher.