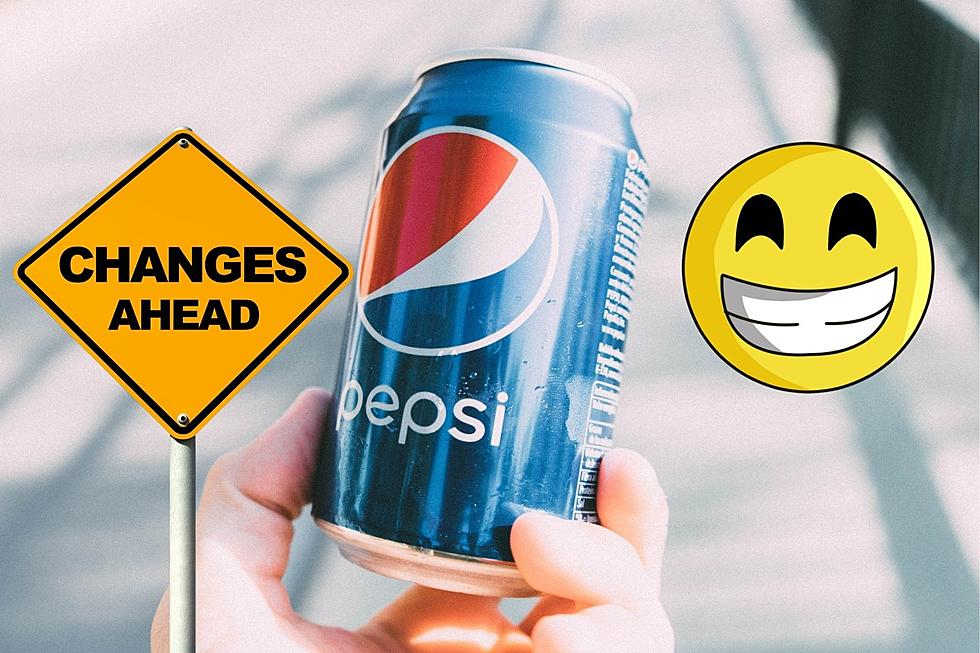 Huge Change Coming For Pepsi Across Colorado After 14 Years
Canva
The iconic red, white, and blue cans and bottles all across Colorado are about to see their most significant change in over 14 years. Are you excited about these changes?
Pepsi Around Colorado Preparing For Major Changes After 14 Years
It might be one of the most famous and iconic brands there is... Pepsi-Cola was introduced in 1893. Nope, that's not a typo,  the original Pepsi-Cola soda has been around for 130 years. While Coke was the "original" cola, I've always been more of a Pepsi guy. Nothing like a big old glass or cup full of Pepsi over ice on a hot summer's day. Just hits the spot. It also always tastes better than Coke out of soda fountains too, with the exception of McDonald's Coke... Those just hit differently, right? A huge change for Pepsi is coming on its 130th anniversary year which has many Pepsi fans excited.
Diet Pepsi Ray Charles Commercial
Pepsi has always been a part of pop culture, but the Ray Charles campaign might be the most memorable to me, as it came out when I was a kid and was so dang catchy. Above their catchy jingles, commercials, and placement in some of the biggest shows and movies in the world, their logo is recognized worldwide by people of all ages. That "Red, White, and Blue Can" is about to get a facelift for the first time in almost 15 years.
New Pepsi Logo Debuting In Fall Of 2023
The world-famous Pepsi globe is ditching the sideways version it's been using since 2018 and it reverting back to more of a classic Pepsi globe. Pepsi announced this week that an all-new logo, with a nod to its past, will be debuting this fall in North America and worldwide in 2024. Check out the reveal hype video below.
Here's a side-by-side look below at today's current Pepsi logo vs. what's to come later this year. We love the new "classic" logo.
Here are various versions of the logo below on its other iconic brands.
Clearly, the company is pushing its zero-sugar brands, which are fantastic, so I'm all about it. I'm putting in a call to my BFF Josh who handles Pepsi locally in Northern Colorado to get the first case as soon as they drop. It's the little things in life, isn't it?
These Are The 6 Worst Towns To Raise a Family in Colorado
When it comes to the worst towns in Colorado, these are the top 6.
T.V. Shows set in Colorado
Television Shows set in Colorado