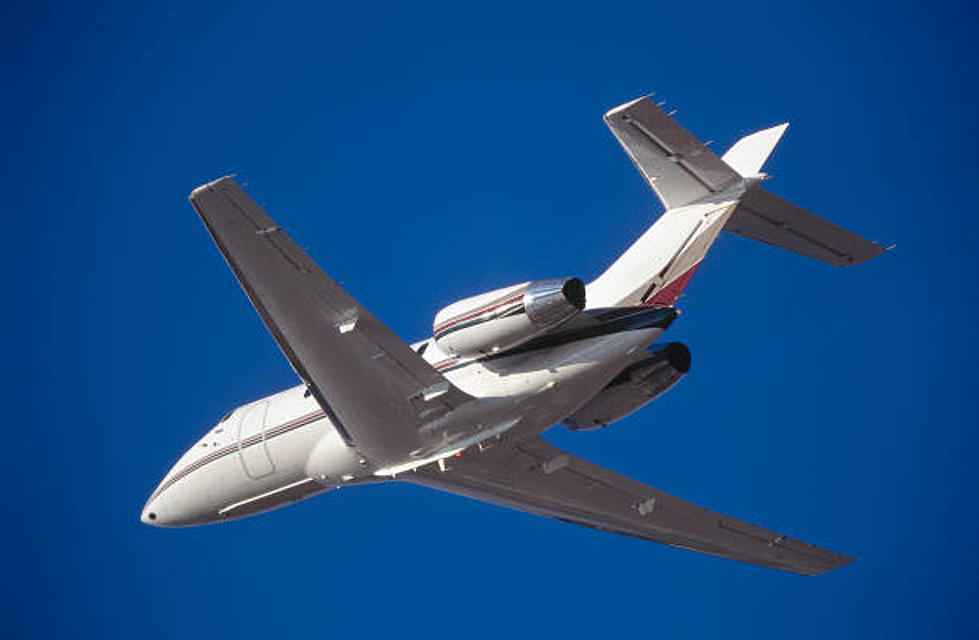 How To Drop 10K On The Ultimate Weekend Getaway In Colorado
Universal Images Group via Getty
Wouldn't it be a dream to win $10,000?
I'll let you ponder on the thought for a second, but I'd be willing to bet that the simple answer to that very simple question is yes.
Now, what if I told you that there's a super easy way to make that dream a reality?
That's right - beginning Monday (Apr. 5) New Country 99.1's Cash Cow is back, and we're giving you ten chances every day to win up to $10,000!
Suppose you didn't need to imagine what it would be like to win $10,000, because you've won it; what are you going to spend it on?
For me, if I won $10,000, I'd plan the ultimate weekend getaway - full of luxury, adventure, and excitement. There are so many fun trips to take in Colorado but, I'll admit, it's not entirely cheap to vacation here.
Buuuuuut, with an extra 10 grand in your pocket, that "budget" you once had is now a thing of the past.
Unfortunately for me, the $10,000 grand prize is not mine for the take. So, I've taken the liberty of creating an itinerary for the ultimate weekend getaway in Colorado - as if I had the money to take this lavish trip.
Either one day I'll have the money saved to take this trip on my own, or the winner of the $10,000 will read this, love the itinerary I've put together, book the trip and invite me on it...(fingers crossed):
DESTINATION: ASPEN, CO
Feeling refreshed after that massage, huh?
Perfect - it's time to do some exploring around town! Lucky for you, the St. Regis is located at the base of Aspen Mountain, where luxury boutiques and charming restaurants are just steps away from your hotel.
Following an afternoon of some exploring (and hopefully some shopping, too), you'll probably have worked up an appetite for dinner.
You're only here for the weekend, so you must try the best eats in town; check out some of the top rated restaurants in Aspen here. 
Fast forward to Friday night post-dinner, it's time to head back to the hotel and get some sleep to prepare for the exciting Saturday ahead.
Saturday: How does breakfast in bed sound? Room service - or should I say St. Regis' butler service - is ready to cater to you around the clock throughout your stay.
After an adventure packed day, it's time to head back to the hotel, get a little nap in, and refresh for dinner - it's your last night, so you have to make the most of it!
If you need another dinner suggestion (as a big sushi lover myself), I'd check out Matsuhisa - the top rated Japanese restaurant in Aspen.
After dinner, there's no better place to end your night than enjoying live music and drinks at the Belly Up, a 450-person venue that's small enough to give off an intimate vibe, but big enough to draw A-list acts.
Sunday: *sigh* - It's the last day of your ultimate weekend getaway; but your weekend isn't over just yet. After one last breakfast in bed and checking out of your room, enjoy one last taste of adventure with a morning mountain bike ride around beautiful, scenic Aspen.
Whew! What a way to cap off the best weekend ever.
Before your private car (sorry, taking the jet round trip would've maxed out your budget) whisks you away from Aspen and takes you back home, stop by Grateful Deli (a personal favorite of mine) for a stellar sandwich that'll have you sleeping like a baby as you're being chauffeured back home - dreaming of reliving this weekend over again.
$10,000 BUDGET BREAKDOWN:
Private Jet to Aspen from Denver: about $3,800
2 night stay at the St. Regis Aspen Resort $2,000
60-min Customized Massage at the St. Regis: $250
1/2 Day Trail Ride w/ Lunch $225
Snow Tubing/ Riding The Breathtaker Alpine Coaster: $64
Mountain Biking in Maroon Bells $130
Private Car Transportation (Back To NoCo): about $900
= $7,369 
The leftover money ($2,631) can go towards your shopping and dining expenses - after all, it is Aspen.
Your chance to win up to $10,000, 10 times a day starts at 8 a.m. on Monday, April 5 with the Cash Cow on New Country 99.1. Be sure to download the free New Country 99.1 app to get in to win some FREE money. Good luck!

UP NEXT: Where To Go Night Tubing in Colorado