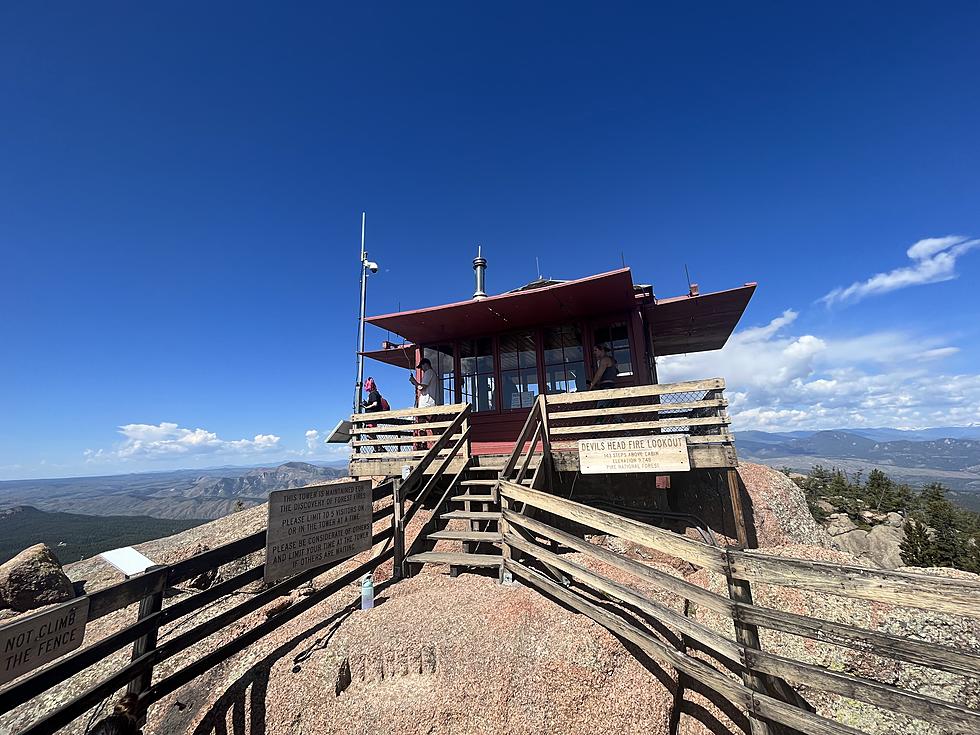 Hike to the Only Operational Fire Lookout in Colorado This Summer
Kelsey Nistel, TSM
We are lucky to have so many unique hiking destinations in Colorado.
From epic views, old ruins, mesmerizing waterfalls, and so much more, the outdoor adventures in the Mile High State are full of beauty, history, and wonder.
RELATED: 5 Hikes that Are Perfect for Colorado History Buffs
The hike to Devil's Head fire lookout offers all of the above.
The Trail To Devil's Head Fire Lookout
Take a hike to the only operational fire lookout in Colorado.
This Is Colorado's Most Underrated Hike For Stunning Views
We found a hike that up until a few days ago, never heard of but I'm glad we found because some of the best views of the Rockies are on this hike that is about an hour drive from most places in Northern Colorado.