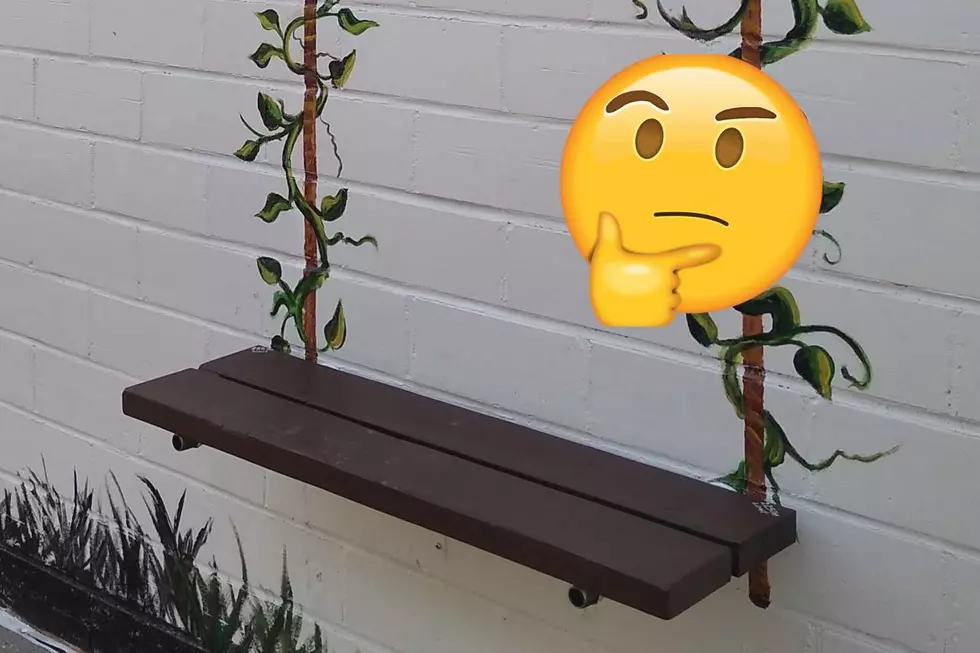 Have You Seen This Cool New Mural in Loveland That You Can Sit on?
TSM/Dave Jensen, Canva.com
When it comes to art, Loveland seems to have that locked in. From all the sculptures in town, to all the great murals that you'll find; including this new one in Downtown.
A local business that has been operating for over 100 years, recently decided that their outer wall needed "something." How about a tree that has a swing- 3D style?
At the corner of 5th Street and Railroad in Downtown Loveland, sits Chambers Plumbing, Heating & Air. In 2021, they celebrated 100 years of being in business. If you live in Loveland, you've definitely heard the name, "Chambers."
There aren't many businesses that make it to 50 years, let alone 100, so why not do something "big" to acknowledge it? A big mural of a tree, for example. Better still, how about adding a swing to that tree, with a bench for people to sit on?
That's what artist Cindy Kittinger, Art2ya, has gone and done for that east side wall. Art2ya has been doing art for the Loveland area for many years; you have may have see her work inside the new Betta Gumbo at The Foundry. She's often painted the windows on the front of businesses, like Chambers, as well. Now, it's a big wonderful mural of a tree with a swing.
How neat is that? An actual bench for a swing attached to the wall, that you can sit on and pretend that you are having a swing, letting the day just fly by without a care.
I went to get a photo and to try out the "swing" myself. It was weird, but very interesting and fun. It's probably more fun when you have someone to take your picture; my arms weren't long enough to get a great shot of me on the swing.
It's a great addition to Downtown. Stop and have a "swing," when you get the chance.
25 of the Awesome Murals From the 2022 'Pastels on 5th' in Loveland
The weather didn't deter the artists that were their to create art on the sidewalks along 5th Street in Downtown Loveland for the annual "Pastels on 5th."
Colorado's Two Super Giant "Muffler Men"
Dating back to the 1960's these two men are only 40 miles apart.
11 Fantastic Chainsaw Crafted Sculptures Created in Colorado
Pieces of art carved out of a log with a chainsaw, has to be one of the most-unique forms of woodworking you'll find. Colorado is a perfect state to put those talents to the test.