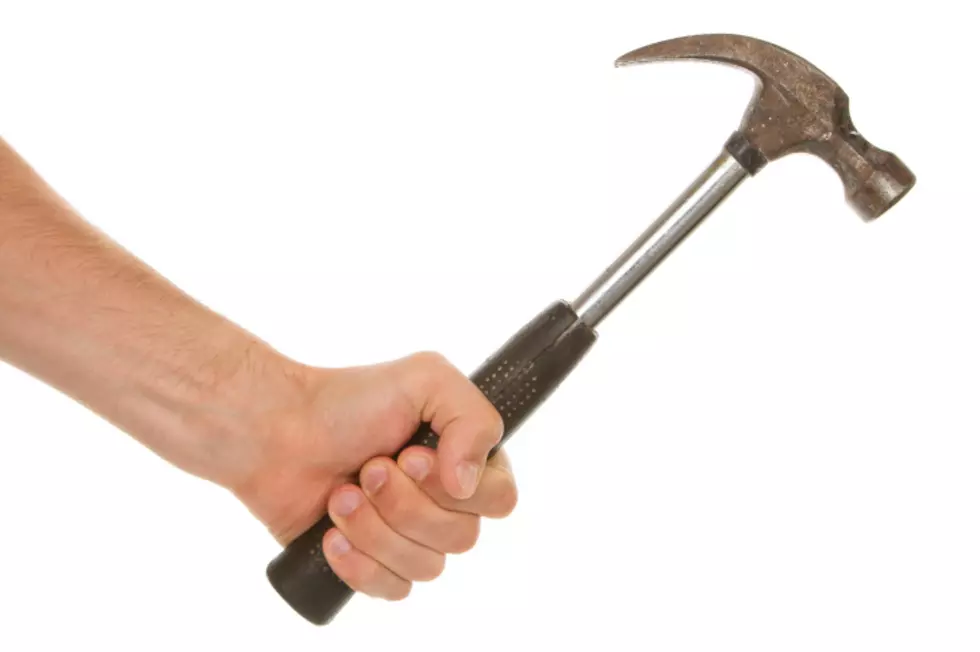 Hammer-Wielding Greeley Man Charges at Police Officer
michaklootwijk/ThinkStock
A man was taken to North Colorado Medical Center on Saturday morning to undergo a mental health evaluation after charging after a Greeley police officer with a hammer.
According to the Greeley Tribune, police responded to the 2300 block of 42nd Avenue at 5:39 a.m. Saturday on a report of a paranoid 40-year-old man who believed he was being chased by 20 people. When the first officer arrived, the man came at him from behind wielding a hammer.
While holding the man at gunpoint, the officer convinced him to put the hammer down, but he advanced officers again with a flashlight. He was then taken into protective custody without further incident, Greeley police Lt. Craig Miller told the Greeley Tribune.
Police say no evidence was recovered of anyone chasing the man, however, the man did tell police he had been at a party where he used drugs.