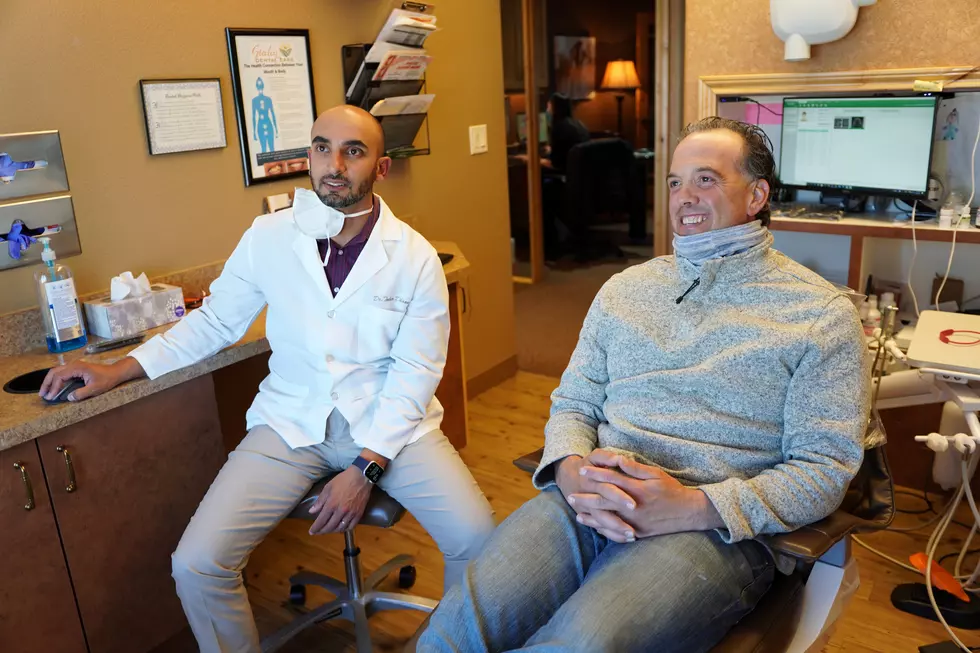 Why AJ Recommends Greeley Dental Care for Invisalign
Greeley Dental Care
Let's face it: going to the dentist isn't our favorite thing to do. We don't have a little calendar marking off days and counting them down until our fun day at the dentist (or maybe you do, I don't know) but I DO know this: it's been a much nicer experience since I found Dr. Dhoon and my friends at Greeley Dental Care.
From the moment I stepped foot in the building, I felt welcomed and comfortable. Many times, when you first arrive at a new doctor or dentist's office, the "get to know you" process can be pretty lengthy and time-consuming but at Greeley Dental, the process was fast, efficient, and effective. He utilizes a really cool, high-end 3-D x-ray machine, and I can honestly say I appreciated the professional, thorough approach the whole team had.
While I was there, I noticed they offer Invisalign — those clear alignment trays that so many people love as an alternative to braces. Instead of traditional orthodontics that requires metal braces that can poke the inside of your mouth and irritate your gums, the Invisalign process provides a series of clear trays that you switch about every two weeks. You can take them off to eat, and other people won't even notice you're wearing them. They are a great option for both older teens and adults, and many have their new, straight smile in just 6 months.
If you're wondering if Invisalign might be right for you or a loved one, Greeley Dental Care has an online tool to help determine if you're a candidate. And I can assure you, the staff there is dedicated to making your visit as pleasant as possible.
Check them out online at greeleydentalcare.com or call (970) 352-4242 today to schedule a free Invisalign consultation. They even offer free virtual consultations!