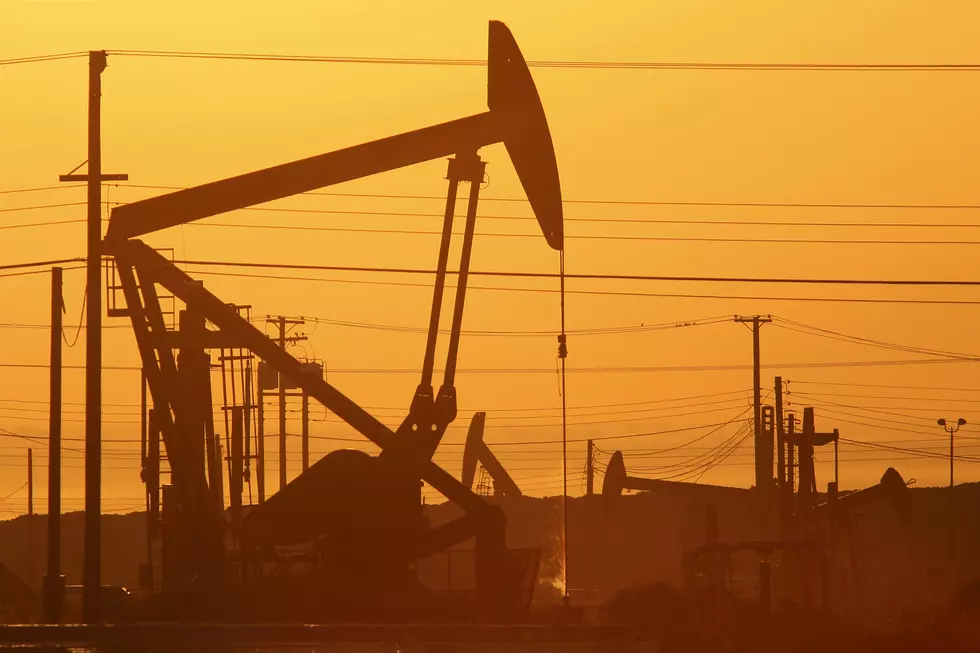 Greeley Community Petitions to Shut Down Nearby Fracking Sites
David McNew, Getty Images
The Bella Romero Academy is about 1,200 feet away from an industrial pad owned by Extraction Oil and Gas, which helped produce the 957,344,360 thousand cubic feet of natural gas and 169,034,823 barrels of oil that came out of Colorado in 2019.
But the parents and teachers of Bella Romero are less interested in the oil produced from the site than in how the wells' proximity is affecting their kids, who sit roughly 4 football fields away. In fact, the community of Bella Romero has submitted a petition bearing over 1,000 signatures to Governor Polis, calling for the closure of the site.
According to the Denver Post, Patricia Nelson, whose son attends school in Greeley, began the petition after the results of a study by 350 Colorado were released in February. The study examined the amounts of benzene, a chemical which is known to cause cancer, in the air from a mobile lab erected near the academy. 350 Colorado worked with Barrett Engineering to produce their conclusions, which reported that Bella Romero had been exposed to unsafe levels of benzene 113 times over the course of an 8-hour period, 4 of which occurred during school hours.
In response to the community's petition, which reached the governor's office on Father's Day, press secretary Conor Cahill said "Protecting the air we breathe is a top priority for the governor, especially for those Coloradans disproportionately impacted by air pollution."
 

 

 

View this post on Instagram

 

 
Meanwhile, Brian Cain, a spokesperson for Extraction Oil and Gas, has stated that if there are unsafe compounds in the air, they cannot be pinpointed to the company's current work location: "Due to the placement of our monitors, we can be sure that no unsafe levels of emissions have come specifically from our site."
Still, the parents and teachers of Bella Romero maintain that when it comes to children, one can never be too careful, claiming that there's "no telling what the long-term effects [of the wells] may be."
Colorado Kids Missing Since April 1