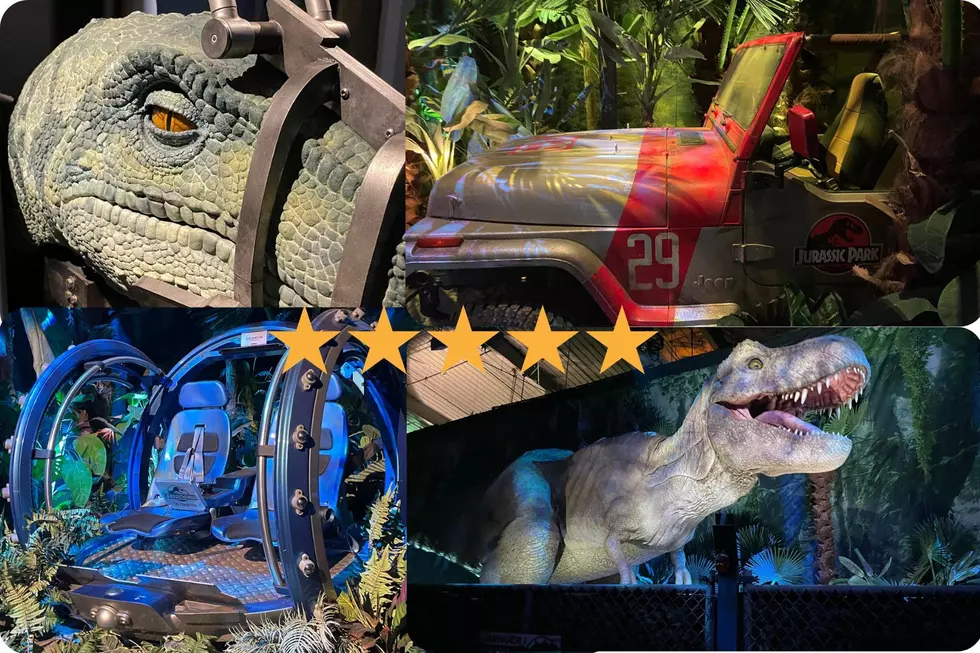 Get an Exclusive Look Inside the Jurassic World Exhibition in Denver
Big Rob TSM/Canva
With so much to do in Colorado this summer, the Jurassic World Exhibition should be at the top of your list. Here's an exclusive look inside this amazing experience.
Exclusive Look Inside the Jurassic World Exhibition in Denver
The highly anticipated Jurassic World sequel, Jurassic World: Dominion, dropped last weekend and the world is buzzing about the sixth installment in the Jurassic Park franchise. Most people around the country will see the movie and just have to wait patiently for it to drop on Blu-ray later this year to get their next Jurrasic World fix.
Luckily for us in Colorado, we have the ability to step into and experience the extremely lifelike Jurassic World Exhibition right in Denver. Here's an exclusive look into the incredibly cool and extremely realistic Jurassic World Exhibition.
Exclusive Look Inside the Jurassic World Exhibition in Denver
We got to go check out the Jurassic World Exhibition for ourselves, and here's what we saw...
How Was The Dr. Seuss Experience In Denver? Full Review With Pictures
We checked out the new Dr. Seuss Experience in Denver, here are some pictures we took and what we thought of this very unique Colorado attraction.
Here Are NoCo's Top 25 Favorite Things At Disneyland. What Are Yours?
NoCo chimed in and helped us pick our favorite things about Disneyland. Here's what you told us were your favorite things about Walt Disney's original Magic Kingdom.
7 Things To Do With Dad In Fort Collins, Loveland And Greeley