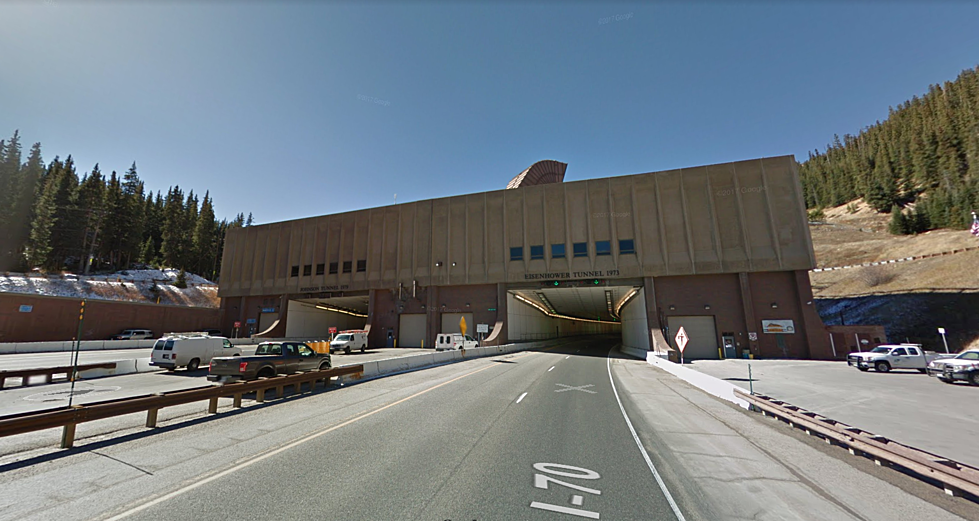 Fire Shuts Down I-70 Inside Eisenhower Tunnel
Credit: Google Maps
Talk about crazy! A fire shut down the Eisenhower Tunnel on both directions of I-70 this afternoon according to CDOT.
At around 1:30 p.m. the westbound lanes were closed, then the eastbound lanes were closed at approximately 2 p.m.
Eastbound lanes have reopened for travelers. At this time, the westbound lanes of the interstate are currently closed. No word on if anyone has sustained injuries.