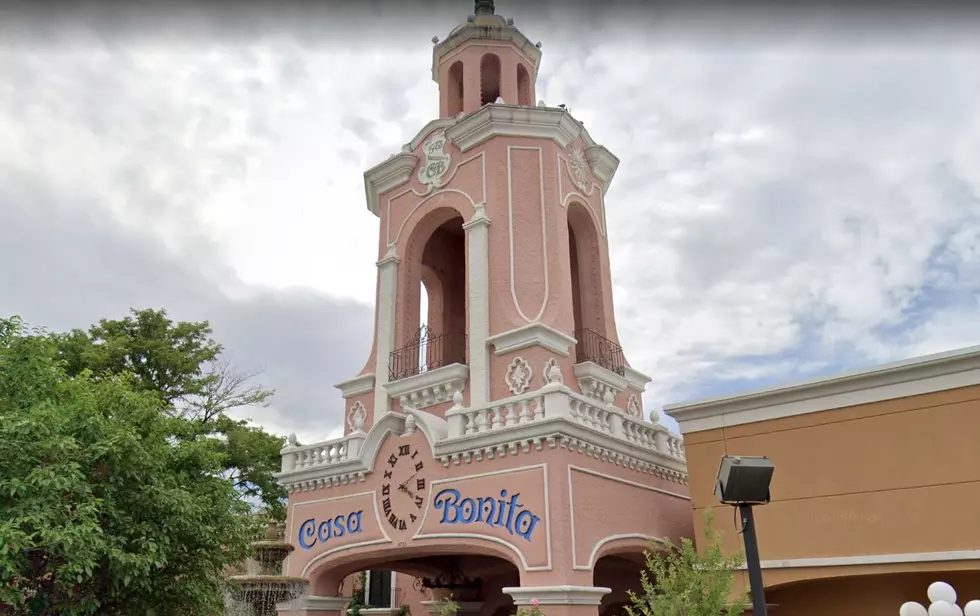 Colorado's Iconic Casa Bonita Files for Bankruptcy
Credit: Google Maps
The iconic pink building that sits at 6715 West Colfax in Lakewood, Colorado, is known worldwide as Casa Bonita.
Coloradans know Casa Bonita as a place that has less-than-stellar Mexican food, but an ambiance that simply cannot be found anywhere else.
Last November, rumors surfaced that Casa Bonita could be closed for good, as the restaurant closed early on during the COVID-19 pandemic. But over the past few months, news came out that Casa Bonita would, in fact, reopen at some point. However, the exact date was still standing on a cliff, waiting to take the dive into truly opening the doors again.
The announcement that Casa Bonita would not be shuttering their doors permanently came in mid-March. Less than a month later, Summit Family Restaurants Inc., the company doing business with Casa Bonita, filed for bankruptcy on April 6, according to Westword. The biggest creditor for Casa Bonita appears to be the landlord and outstanding payroll costs.
There will be a Save Casa Bonita Rally happening from 10 a.m. to 2 p.m. on Saturday, April 17, on Colfax, outside of the restaurant. A site dedicated to saving Casa Bonita is currently up at SaveCasaBonita.org. The site is run by a group of fans wanting to keep the iconic pink restaurant up and running.
Source: Westword
6 Infamous Inmates of Colorado's Supermax Prison