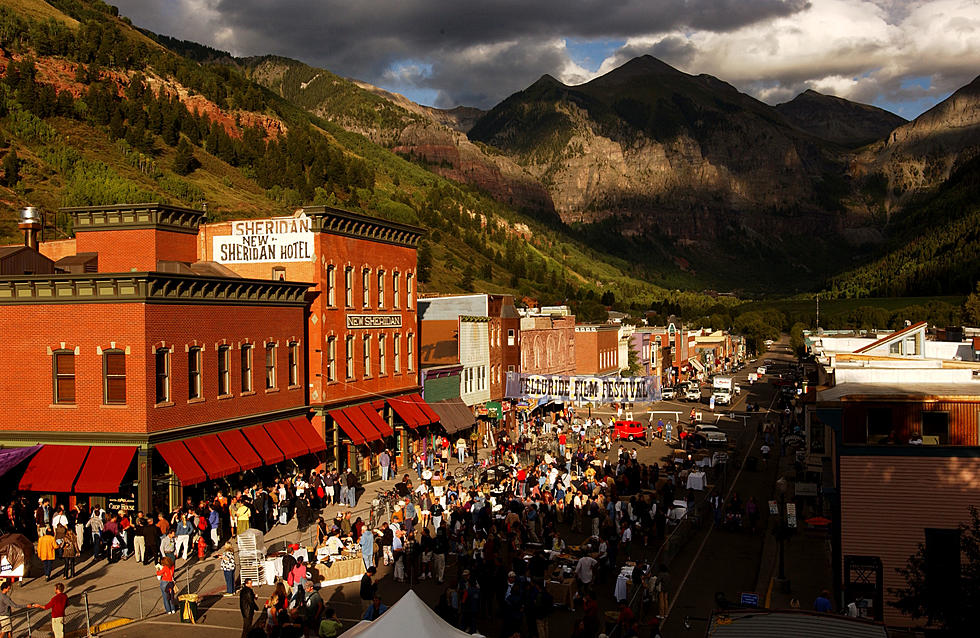 Colorado Town Lands on List of 'Best Small Towns to Visit'
David McNew, Getty Images
Have you visited this town?
As someone who grew up in a small town, I can honestly say there is nothing as charming as a quaint little town. As much as I was ready to move on after my time there, I still have fond memories of that 1,200-person place. And I plan on visiting again soon.
And despite its size, my hometown did bring in some tourists. Many came in anytime it snowed. The city folk would pull off on the shoulder of the highway and build their snowmen. There were also events and festivals that would draw a crowd to our one-stop-sign town.
We have several town like this across Colorado.
In fact, one has made the landed on a list of the Best Small Towns to Visit in the USA. US News crafted the list for 2021 and placed Telluride, Colorado in their top five.
Here's the list beginning with number five:
5. Sedona, Arizona
4. Lake Tahoe, California
3. Jackson Hole, Wyoming
2. Telluride, Colorado
1. Bar Harbor, Maine
With the year that we went through last year, I think it's safe to say that people are ready to get out and enjoy themselves again. People want to travel.
Before summer began, Trip Advisor reported some travel numbers from a survey they conducted. The results were right in line with what many of us were thinking entering the hotter months. The number of people planning to travel would increase.
63 percent of Americans made plans to take a trip during these summer months.
After seeing the crowds at the airport over the Fourth of July weekend, I'd say even more people are getting out than originally estimated.
In fact, Forbes reported that air travel returned to pre-pandemic levels and Independence Day was a major contributor to that. TSA reported that over 10 million Americans passed through security checkpoints between July 1 and July 5. That's up 200 percent from 2020.
In addition to the small towns list, US News also created lists for historical cities, US destinations, world destinations and more. If you're looking for a big adventure, maybe you pick something from the World's Best Places to Visit list.
Here are their top 10:
10. Glacier National Park
9. Tokyo
8. Phuket
7. Rome
6. London
5. Tahiti
4. Maui
3. Bora Bora
2. Paris
1. South Island, New Zealand
Cool Places to Escape Colorado's Hot Temperatures
When summer temps in Colorado become unbearable, there are locations you can go to escape the heat. Most of these locations are high in the mountains, although, that doesn't mean there's nothing to do.
We've researched these locations with an average summer temperature in the mid-80s and below. That doesn't mean the temperatures won't get hotter than this, but it's a good chance you'll feel cooler and find some chill things to do.
See the Must-Drive Roads in Every State