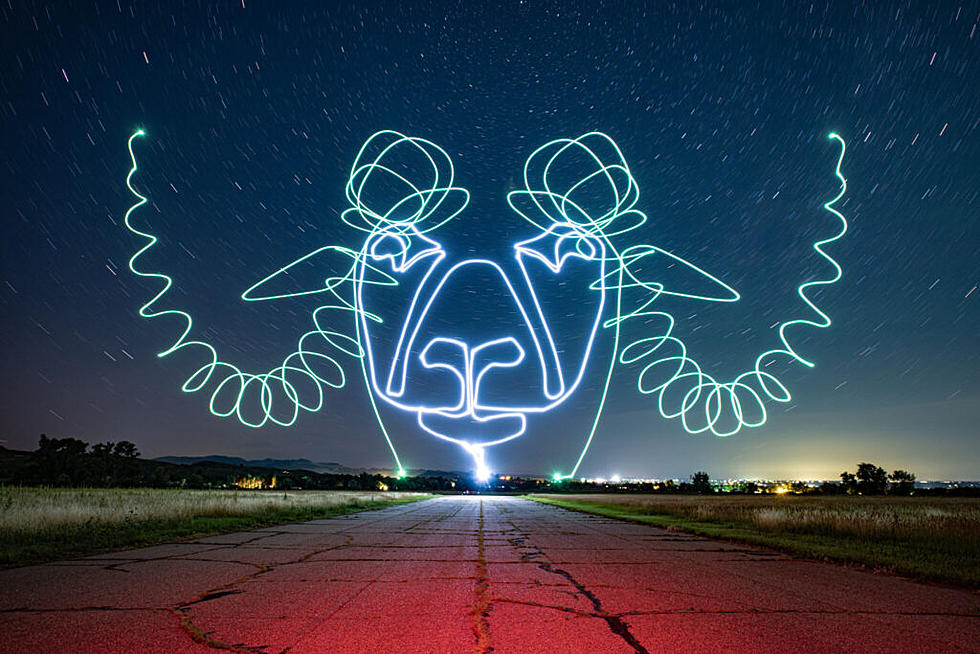 Colorado State University's First Drone Light Show is This Friday
Credit: John.Cline.Photo Instagram
It's a bird. It's a plane. No... It's a drone light show at Colorado State University. The first-ever drone light show at Colorado State University will take place on Friday, Oct. 6, at 9:30 p.m., followed by a community event day on Saturday, Oct. 7, from 10 a.m. to 5 p.m.
Gather the family and prepare to be in awe at this spectacular event. If you have never seen a drone show in person before, I highly suggest you make plans to go to this show in Fort Collins. The drone show will take place at Intramural Fields on the Colorado State University Campus.
What should I bring to the CSU Drone Light Show?
Come prepared to have a wonderful time, first and foremost. To have the best time possible, ColoradoDroneShow.colostate.edu suggests bringing chairs, blankets, bug spray, and any other items you might need to make your experience a memorable one. There will be no services provided during the event, so you might want to bring your favorite water bottle and a snack.
Parking for the CSU Drone Show
Visitors can park in the parking lots of the Lory Student Center, Mogan Liberty lot,  and the Hartshorn lot. You won't have to worry about paying a fee as the parking for this event will be free.
For more information on the inaugural drone show at Colorado State University, visit Coloradodroneshow.colostate.edu.
Source: Colorado Drone Show
10 Things You Need To Bring To A Colorado State Tailgate
Summer came and went, and now it's time to place our focus on another season - football season.
Planning on going to a Colorado State tailgate? Here are 10 things you should absolutely be bringing to ensure you'll have the best tailgating experience possible.
Gallery Credit: Maxx
See Secret Tunnels + Vault under the Colorado State Capitol
Legends of politicians sneaking prostitutes and hiding from gunslingers in tunnels under the state capitol probably aren't true, but the tunnels do exist:
Gallery Credit: Nate Wilde
Six Crazy Colorado State Weather Records that Still Stand Today
Colorado is no stranger to extreme weather. What is the warmest temperature you have felt in Colorado? What about the coldest low? From triple-digit temps to sustained snowfall, here are six of Colorado's most impressive weather records waiting to be broken.
Gallery Credit: Wesley Adams