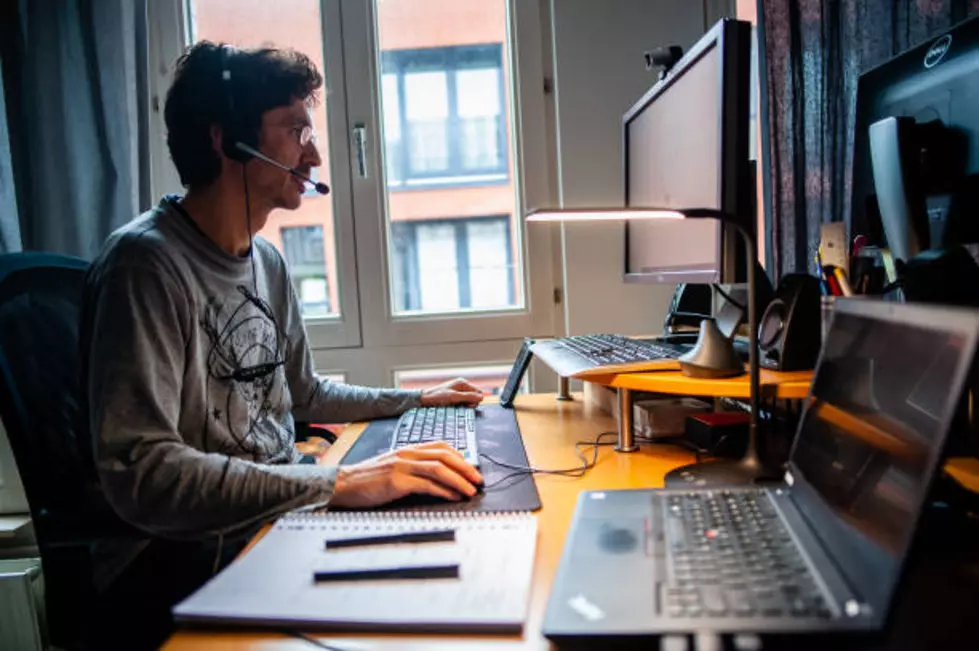 Colorado Is One Of The Best Places To Work From Home, Study Shows
NurPhoto via Getty Images
A new study shows that more people are working from home in Colorado than in any other state in the country.
The study, conducted by WalletHub, found that Colorado has the highest share of the labor force working from home in the country. Data provided from the study showed that 8.3% of Coloradans are working remotely, which is 3.5 times higher than in Mississippi, with the lowest at 2.4%.
For millions of Americans, the COVID-19 pandemic ignited the work-from-home trend that started over a year ago; prior to the COVID-19 pandemic, just 20% of all employed people whose jobs could be done remotely actually worked from home all or majority of the time.
Since the pandemic, that number has skyrocketed to 71%, and 54% of people with jobs that could be done remotely say they want to keep working from home even after the pandemic is over.
Cost, comfort and security were three factors WalletHub took into account when conducting this study.
Colorado ranked as the 12th best state to work from home in.
Based on the study, these are the top five states to work from home in:
Delaware
North Carolina
Georgia
New Hampshire
Tennessee
On the latter, the study found that these five states are the worst to work from home in:
Alaska
Hawaii
North Dakota
Mississippi
Arkansas
The Denver Post says Colorado's high costs of living, including rent and internet prices, pushed the state down in the rankings.
Celebrity Sightings in the Fort Collins Area