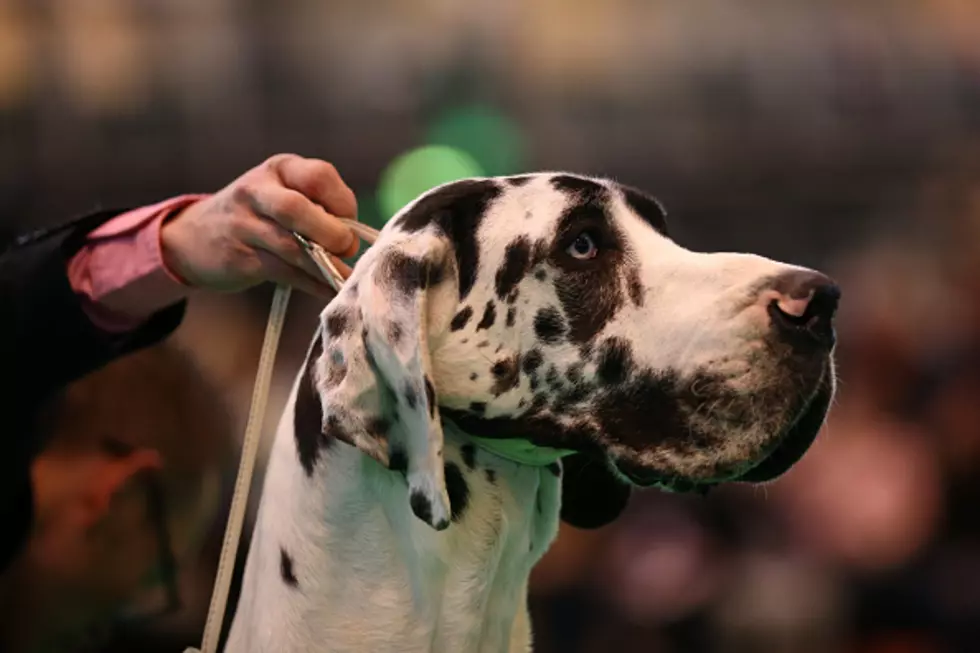 Colorado Children Mauled by Great Danes
Carl Court/Getty Images
Four children were mauled by 3 Great Danes this weekend in a small Colorado town.
The children were attacked during a routine dog breeding house check Saturday in Rush, a small El Paso County town, reports Denver7. Three children required surgery, and the other child suffered multiple bite injuries around the head and torso.
One child has been released from the hospital, but the others are still being treated.
The woman responsible for the children had taken the kids to her boss' house, where he breeds dogs. She told authorities that while checking on animals in a barn, she heard screams and found the children had been attacked by the Great Danes.
The dogs are now in custody of the Humane Society under quarantine until the investigation is completed.
The dog owner now faces charges of unlawful ownership of a dangerous dog. He nor the woman have been identified.