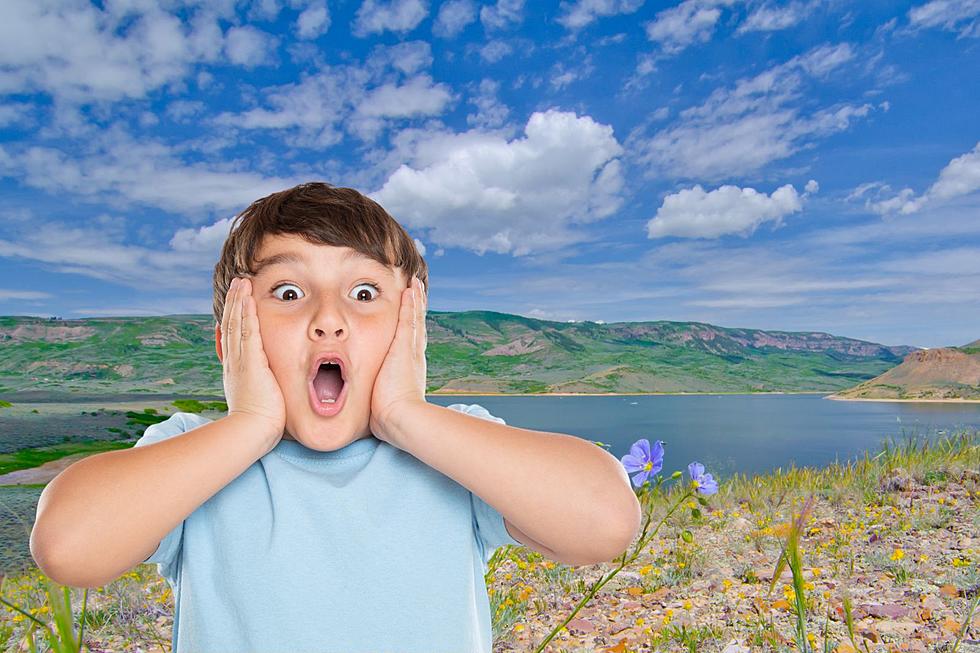 Check Out the Biggest Reservoir in the State of Colorado
Canva
Colorado has a bunch of great lakes to spend quality outdoor time at. Here in Northern Colorado, Horsetooth or Boyd seem to be the crowd favorites in the area. However, when it comes to size, they are not all that big.
Sure, they are great for a boating or fishing trip minutes from your home, these two options can be perfect. However, if you want to go big on the water, you must drive for a couple of hours.
This past weekend, my wife and I took a spur-of-the-moment trip deep into the state of Colorado. When we were heading back home, we decided to take a route we have never taken before. Thankfully, we did as we stumbled upon the largest reservoir in the state.
The largest reservoir in the state of Colorado
When you search for this phrase on Google, you will get a couple of different results. Officially speaking, Navajo Reservoir is considered the largest reservoir in the state of Colorado. Unofficially speaking, this is false as Navajo Reservoir is located in New Mexico and makes its way up into Colorado. I would say not even a quarter of the lake is located within the state of Colorado.
If Navajo Reservoir doesn't count, what is the biggest reservoir?
The largest reservoir in the state of Colorado is located in Gunnison County and is known as Blue Mesa Reservoir. This man-made lake is massive. Thanks to road construction on Highway 50, we were able to take in the sights of Blue Mesa.
Construction of the Blue Mesa Dam started in 1962 according to Wikipedia. Four years later, Blue Mesa Reservoir was created. The dam at Blue Mesa created flood control, water storage, and hydroelectric power. Today, many people use the gigantic reservoir for water sports and recreation.
Blue Mesa Reservoir Information
At 7,519 feet above sea level, Blue Mesa Reservoir is 20 miles long and has a surface area of over 9,100 acres. For those that are like me and don't really comprehend acreage size, Blue Mesa Reservoir is approximately 14.35 square miles of pure Colorado water. Blue Mesa Reservoir is really deep too. When Colorado's largest reservoir is full, the deepest part reaches all the way to 341 feet.  Don't have a boat? not a problem. Blue Mesa Reservoir has a staggering 96 miles of shoreline.
Blue Mesa Reservoir is certainly on the list of places to must visit in the state of Colorado. Especially if you are into boating and fishing.
The 15 Largest Lakes Found in Colorado
Take a look at Colorado's Top 15 largest lakes and reservoirs. Find out where they are in the state, and what landmarks are nearby each lake/reservoir. Colorado's largest reservoir is just down the road on Highway 50 not far from the Curecanti Recreation Area.
Here is Where to Find 12 of Colorado's Beautiful Blue Lakes
Colorado's Blue Lakes are the perfect place for a day trip or a relaxing vacation. While most of Colorado's largest Blue Lakes are in higher elevations, some can be found below 10,000 feet. Keep going to check out 12 of Colorado's beautiful Blue Lakes and where to find them.
14 Lakes Perfect for Paddling in Colorado
Grab the kayaks, paddleboats, or canoes, and hit up these Colorado lakes for fun in the sun!