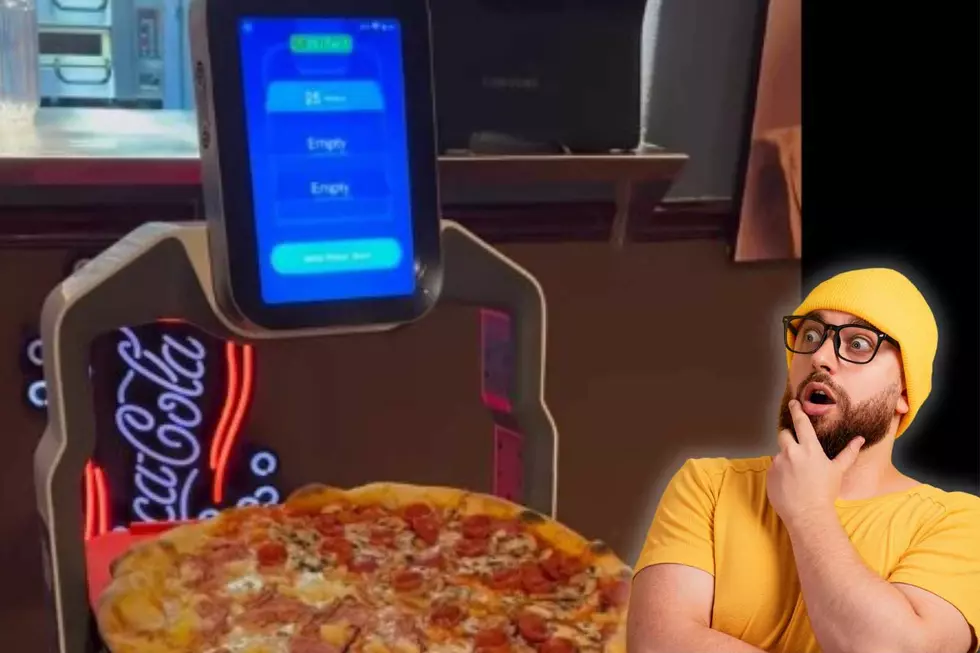 Popular Estes Park Pizza Joint Adjusts to Market and Adds Robot to Staff
Facebook/Antonio's Real New York Pizza, Canva.com
The next time you visit Estes Park, you may want to stop in and see this robot in action. Or, are you against the idea?
In May of 2022, Loveland's Chili's made news when they introduced their robot. In December of 2022, another Colorado restaurant has added a mechanical staff member.
On one hand, you definitely don't have to give a robot a tip. On the other hand, won't we miss seeing someone carrying that great pizza pie to our table? Will the robot take away from the presentation of the food, which is a big part of dining out?
Antonio's Real NY Pizza, in the former home of Grumpy Gringo, opened in 2015. After seven years in business, they're adjusting to the market (lack of employees) by adding a robot that leads people to open tables and also brings out pizza pies.

When I think of Estes Park, I think "low-key," and "rustic." To have a robot delivering pizza seems almost "anti-Estes," to me.
COMMENTS THAT ANTONIO'S HAS RECEIVED ABOUT THE ROBOT:
What do you think? Attraction or distraction?
More Pizza & Technology: DeLorean Day at Totally '80s Pizza
Inside Loveland's Newest Downtown Pizza Joint
The corner of 4th Street and Cleveland in Downtown is now home to a new pizza place.