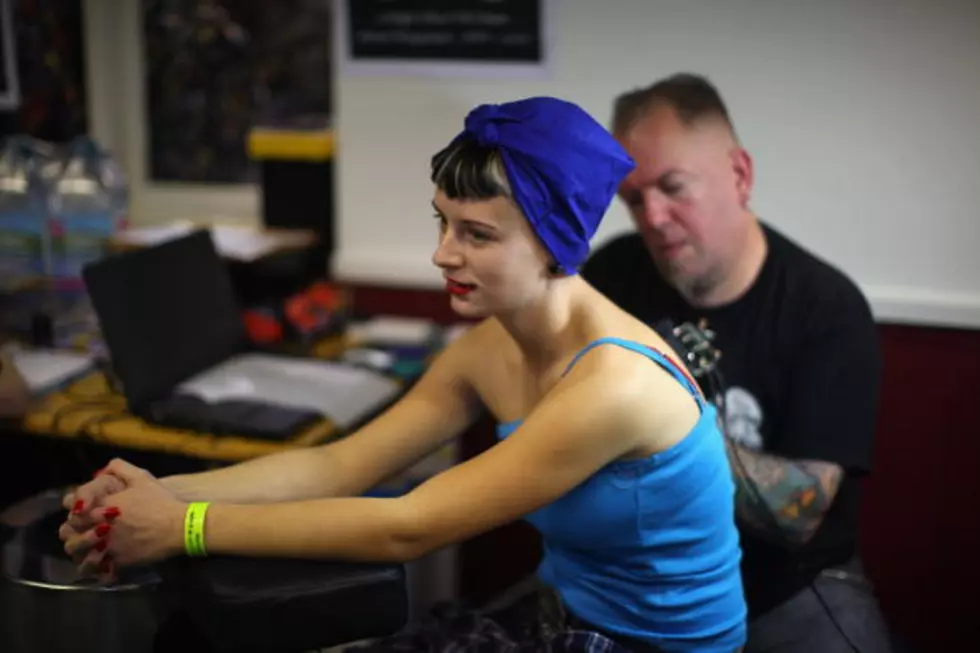 And the Best Tattoo Parlor in Northern Colorado Is….
Christopher Furlong, Getty Images
A few weeks ago, we asked our audience: where do you go in Northern Colorado to get your tattoos done, and why are they the best in NoCo?
We were flooded with entries, and received over 600.  After tallying up the winners, we were able to discern the top tattoo parlor in the area.
Here's what loyal customers wrote in their submissions about the shop:
"They care about the person and the ink not just about the money . They take time to get to know you. They are genuinely good people and awesome artists." -Heidi Johnson
"I've been a client of Sanders Ink for as long as they've been in business and actually started with them long before they started their own parlor. I love Cami's work because I can bring her a design idea and she'll modify it to make it personal to me and my style.
I've even recommended them to anyone who has complimented my tattoos. One friend of mine even got some work done by Chris during her work trip here from Boston! There is no other competition!" -Candi Linkous
Listeners also had great things to say about other local shops, including Tribal Rites in Fort Collins:
"It's a completely custom shop - none of that crappy, generic flash art you choose from a wall like at other shops. All the artists are skilled in other media, such as pen and ink, painting, leather working, etc. Everyone is professional and takes great care to make sure the client gets the artwork they want. Even though some artists have lengthy wait lists, it is well worth the wait. I won't go anywhere else." -Katie Boulevard
"The energy and environment is always positive. The artists are passionate about what they do and they do it well. ALL of mine have come out better than I every imagined in my head. Everyone there is part of a "family" and they make you feel you are apart of that family as well. They go out of their way to make you feel comfortable no matter who you are or what you look like. Not heavy handed, and the ink comes out beautiful. Free touch ups for life ( not that you will need it)" -Shayna Penrod
"The artists and staff are amazing. Knowledgeable, talented, and professional. The entire establishment is very sterile and well cared for. I've had many tattoos done, and this studio is by far my favorite. I absolutely love the piece I had done! I felt very comfortable, and definitely plan on going back." -McKenzie Alday
Thank you to everyone who submitted-- after looking through these, it's obvious that every tattoo studio has loyal followers who would recommend each place to their friends and family.
Check out the gallery below to see more awesome tatts: