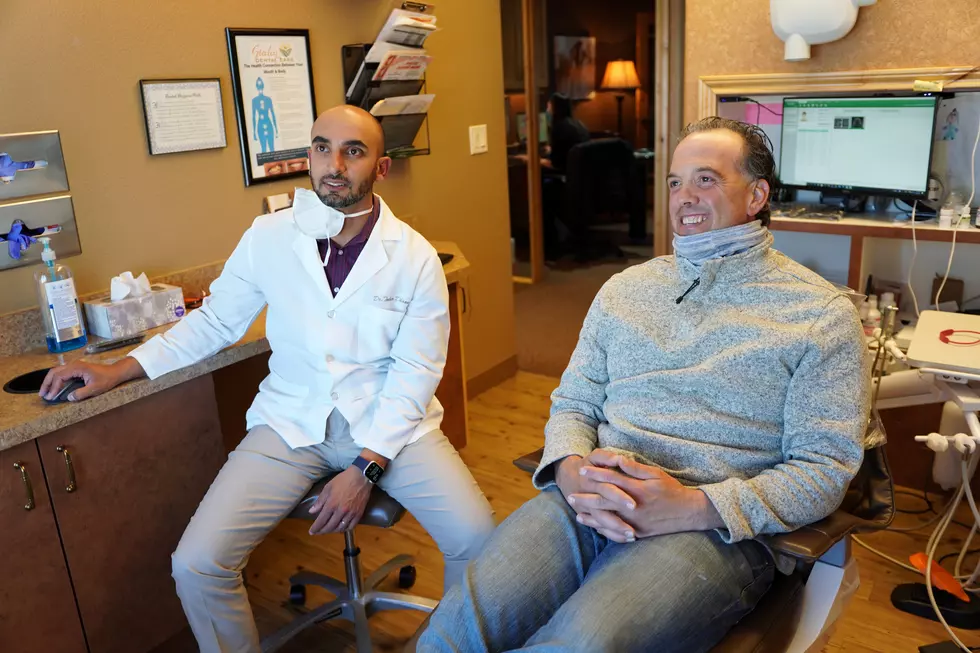 AJ Loves Greeley Dental Care … Here's Why
Greeley Dental Care
Let's face it: Going to the dentist isn't our favorite thing to do. We don't have a little calendar marking off days and counting them down until our fun day at the dentist (or maybe you do, I don't know) but I DO know this: it's been a much nicer experience since I found Dr. Dhoon and my friends at Greeley Dental Care.
From the moment I stepped foot in the building I felt welcomed and comfortable. Many times, when you first arrive at a new doctor or dentist office, the "get to know you" process can be pretty lengthy and time consuming but at Greeley Dental, the process was fast, efficient and effective.
Upon meeting the staff, they were very informative while giving me a tour of the office and answered all of my questions with a smile and patience (because I had a lot).
I was floored at the new stuff I was introduced to at Greeley Dental in terms of technology, especially the dental x-ray machine. No more gagging on those things you used to have to stick in your mouth and shove halfway down your throat for x-rays. The new machine gets you 3D x-rays that not only are quick, easy and painless but REALLY cool to look at.
Once Dr. Dhoon comes in to go over your x-rays, it was all about discussing the best plan and route to give you the best dental care and a game plan specifically designed for you and your convenience.
If you're looking for a dentist or just want to try someone new, I HIGHLY recommend Dr. Dhoon and his incredible team at Greeley Dental Care. Check them out online at greeleydentalcare.com or call (970) 352-4242 today for an appointment.