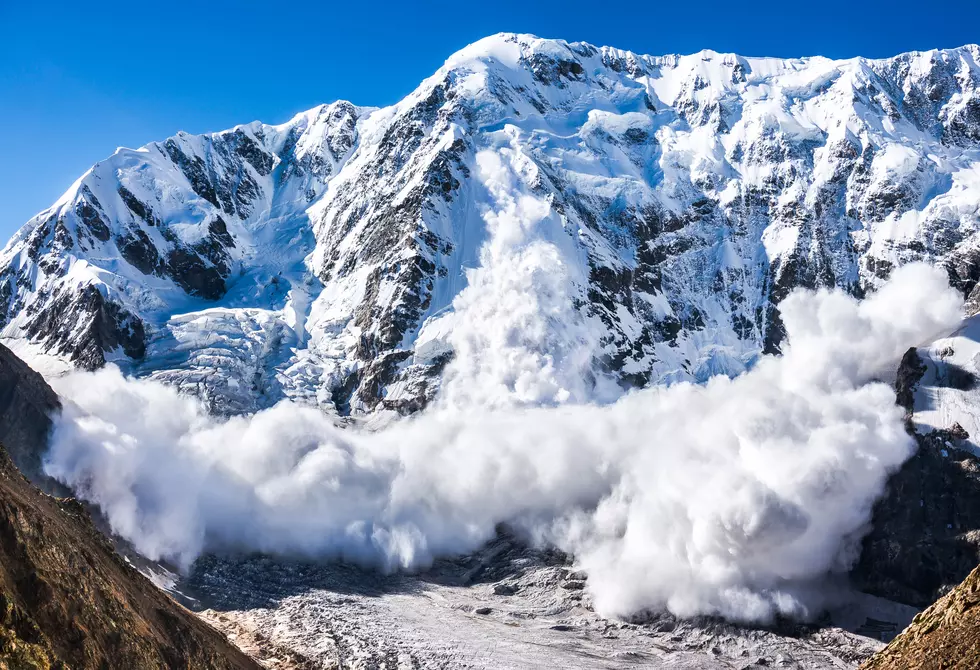 6 Hikers Caught In Avalanche/Rock Slide On Torreys Peak
Courtesy of Getty Images
One of the things I'm looking forward to doing most this summer is conquering a few 14'ers. One of them is Torreys Peak where, over the weekend, 6 hikers were rescued from an avalanche. Looks like I'll be holding off on THAT one until more of the snow is gone.
According to 9 News, a distress call came in Sunday morning around 9 a.m. about some hikers being caught in the slide and pushed onto a rock field.
Witnesses said they saw 6 hikers before the slide and by the time it was done, only 2 were visible after being swept in the avalanche. Thankfully and miraculously, none of the hikers were seriously injured and were able to leave the mountain on their own or with little assistance.
Torreys Peak is near Grays Peak close to Idaho Springs and both are equally popular 14er's to climb. While it may be 90 degrees down here, up in the higher elevations, especially in the backcountry, there's still snow; lots of snow in many places, so plan accordingly and be safe.
Travel and Leisure put together a list of things to do if you're ever caught in an avalanche and things to bring to be prepared if heading out in avalanche country.

YouTube/ CBS Denver
The 6 Most Difficult 14ers In Colorado
6 'Easiest' 14ers To Hike in Colorado