Will You Attend the Blue Ribbon Royalty Horse Show?
Facebook
As you may know, I LOVE my horses and when I do show them, I feel the same unbridled joy as I did when I was 12 years old taking my horse to the county fair. On June 1st we are all invited to the Blue Ribbon Royalty Horse Show.  Beautiful horses, a show at the Ranch, rodeo queens, it just doesn't get any better. This is a fundraiser for the Royalty Scholarship Fund. It is so important for us to support our young women.  Savannah Cay Martinez  is our 2013 Larimer County Fair and Rodeo Queen, the 2013 Colorado Spokesperson for Agriculture and a CSU College of Agricultural Sciences Ambassador. Savannah has graciously invited Lily and me to ride with her in the past, and now extends this invitation: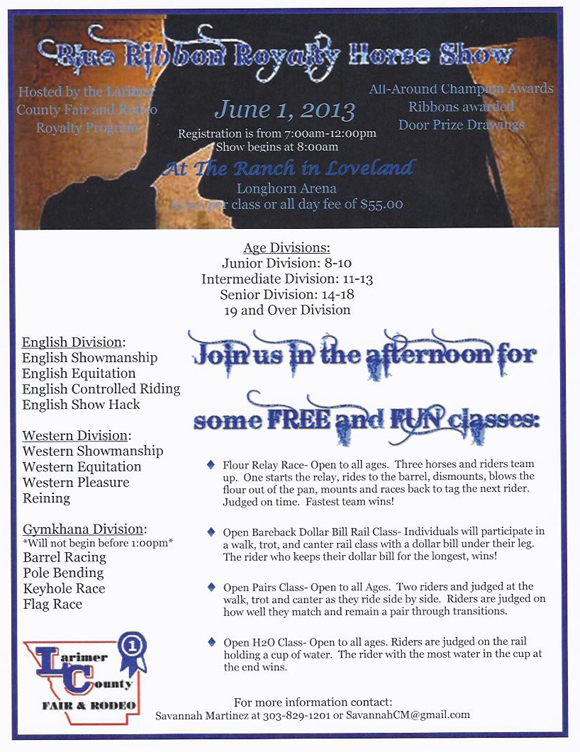 This is from Savannah's Facebook page. She understands
how important positive role models are for cowgirls of all ages.
Thank you, Savannah.