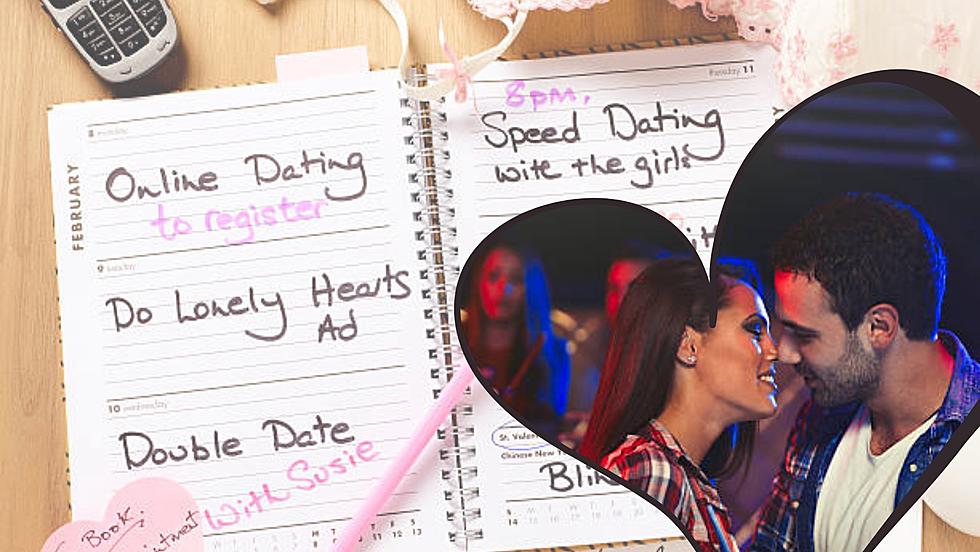 You Can Find The Love Of Your Life In Greeley This Weekend
Getty Images
Didn't think Greeley, CO was a good place to find love? Think again.
This Saturday night (Feb. 26), Stella's Pinball Arcade & Lounge, located at 802 9th St. in Greeley is hosting a speed dating night for all eligible NoCo singles (18+) who are ready to mingle.
What You Can Expect
As per event details outlined by Stella's, here's what you can expect from Stella's Game Of Love Speed Dating Night:
Participants will spend five minutes with a number of eligible daters; during that time, participants will get the chance to see if they connect with any of their matches.
If there isn't a spark or you're not feeling one of your paired matches, you'll quickly move on to your next match once five minutes is up.
Or, in best-case scenario, if you're vibing with your match and you mutually feel a connection with one another, you will be connected with your match via email at the end of the event.
I spoke with Shelby Taylor-Thorn, the marketing director at BandWagon Presents, who said that while the current roster of eligible singles signed up for Saturday night's event is stellar, those that are interested in mingling with other eligible singles in Northern Colorado are still highly encouraged to sign up to be a part of this weekend's speed dating fun.
"We have a handful of men and women interested right now. This is a great opportunity for single ladies to rally up their girlfriends for a fun night out in a safe environment - we've connected with everyone who is interested in the event via email so no one has to give out personal information if they don't want to."
Here's How You Can Sign Up
Ready to ditch the dating apps and give love in real life a try? (I don't blame you.)
Sign up to be a participant during Stella's Game of Love Speed Dating Night and purchase tickets to the event online at moxitheater.com 
Tickets are just $10 to enter.
If you're asking me, I say - $10 to potentially find the love of my life? Sign me up. 
Happy love hunting!
Need Second Date Ideas? Here Are 10 Greeley Restaurants Highly Rated On TripAdvisor
Hungry in Greeley and can't decide where to eat?
Allow us to assist - Check out the top 10 highest-rated restaurants in Greeley, courtesy of
TripAdvisor.
Northern Colorado's Biggest Food Cravings
For us living in Northern Colorado, we are extremely fortunate to have so many great food options that are sure to satisfy any and every food palate.
While we do have a wide variety of restaurants and foods to choose from, sometimes, you can't help but get a craving for something specific.
Mouth-watering, sweet (& savory), delectable, incredible - all words you can use to describe NoCo's food scene, from the restaurants themselves to actual dishes.
We asked, you delivered - we've compiled a list of just some of NoCo's biggest food cravings. What's yours?