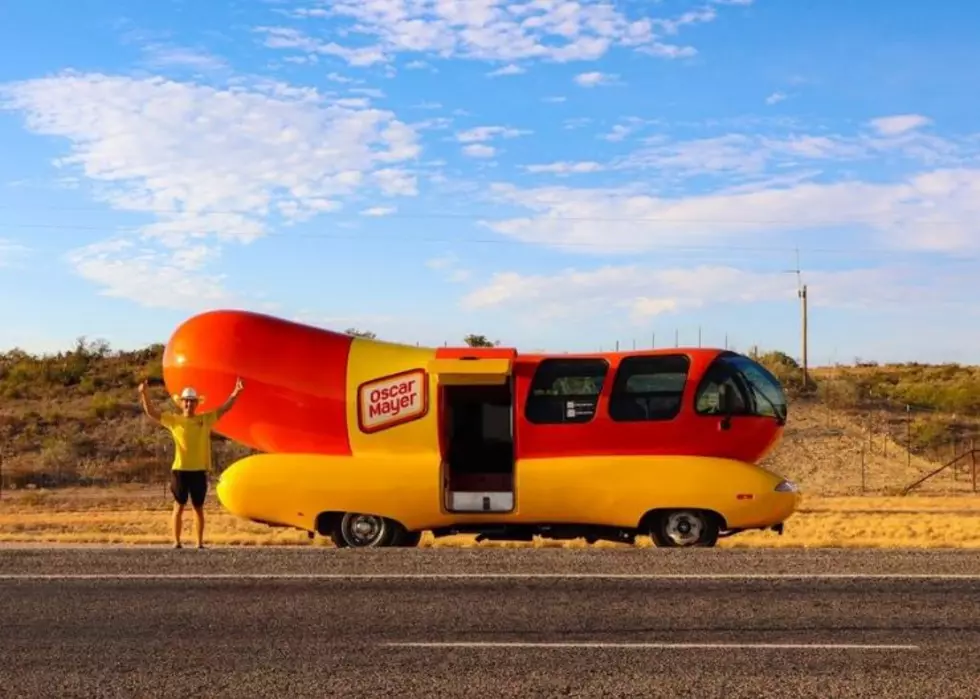 Wieners For All—The Wienermobile Returns To Colorado
Instagram/Oscar Mayer
There are classic cars and then there is the classic of all the cars, no I'm not talking about the Batmobile, Kitt from Knight Rider, the General Lee or the Delorean from Back to the Future but The Wienermobile.
Yes, one of the most iconic vehicles ever made is making its way back to Colorado this weekend. Why is it iconic you ask? Well I could sit here and write a paragraph or two in  a bio or you could just look at this picture.
No words are really necessary right? It's simply a 27 foot long hot dog on wheels that is just all sorts of awesome.
The wienermobile driven by what are called "hotdoggers" will be rolling through Colorado in style this weekend and the good news about when you see this thing, there is free food on board. Hot dog anyone?
This awesome vehicle has been rolling all over the United States turning heads and bringing smiles (and hot dogs) to people since 1936.
There are currently six different wienermobiles on the road at any given time in the United States and this weekend, one of them will be moving through Colorado with hot dogs in tow.
You can catch The Wienermobile this weekend at these locations:
Saturday 10/1 from 10 a.m. to 4 p.m.
2644 Alvarado Road, Empire, CO
Dog and kid-friendly event with live music, food, drinks and the Oscar Mayer Wienermobile.
Yum Yum's Hotdog Ice Cream Hotdog Party 
Sunday 10/2 from 12 p.m. to 4 p.m.
2423 S. Downing St., Denver, CO
Live music, face painting, ice cream and an Oscar Mayer grill out.
MORE: See 30 toys that every '90s kid wanted
The 77 Most '70s Things About 1977
SEE: 30 Toys That Defined the '70s