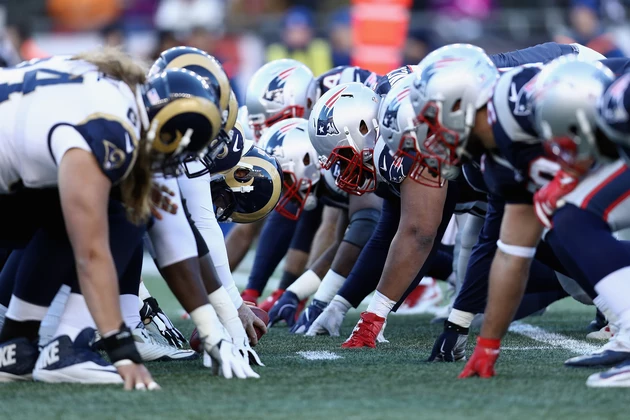 Who Is Colorado Rooting For in Sunday's Big Game?
Maddie Meyer, Getty Images
Are you engaged in this weekend's game? Or are you more excited about the food?
So there's a football game on this weekend. It's supposed to be the biggest one of the season. I'm having a hard time latching onto one of these teams to root for, but I am totally here for the chips and queso. I don't believe I'm the only one who feels this way. I mean, so many people's teams didn't make it to this final showdown, including our Broncos. Not to mention, there are still those who believe #SaintsGotRobbed and #ChiefsGotCheated.
But the Google searches continue on.
Recently, we found on Google trends that there are still plenty of searches going on around the nation for both the Rams and the Patriots. Are these searches about "how to properly celebrate" one of these teams? Doubtful. But they're still there.
In Colorado, it's dead even. 50 percent of the state is Googling something related to the Rams, while the other half is searching Patriots-related terms. Does this mean we're cheering for one team of the other? Or does this mean we're looking at videos of head coach Sean McVay's spotter or the Patriots' mascot getting tackled at the Pro Bowl? Maybe we don't even really care who wins. Maybe we're more interested in who loses.
What do you think?