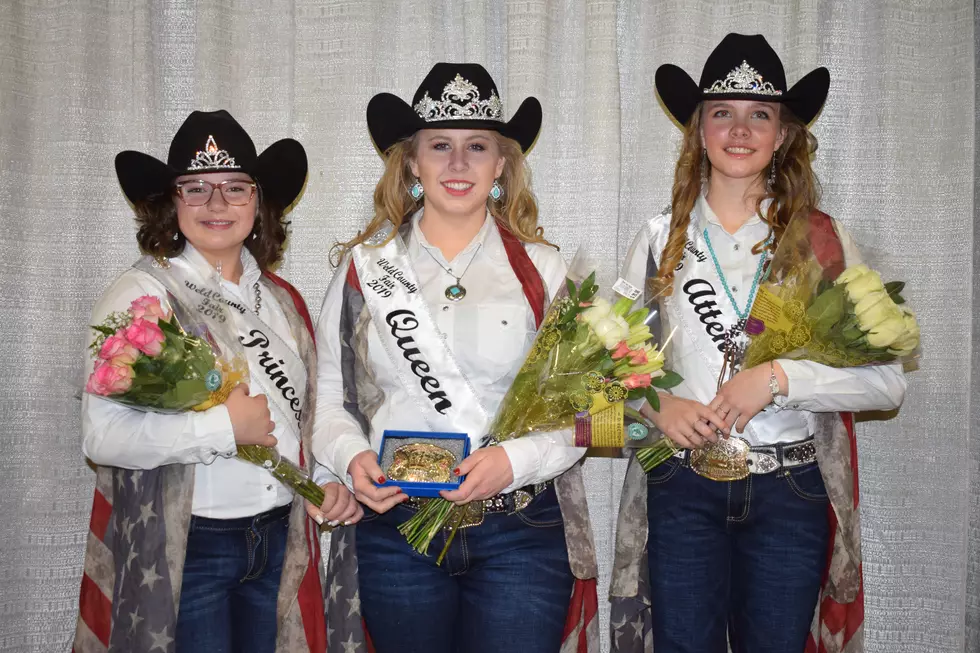 Weld County Fair Royalty Officially Announced for 2019
Courtesy of Weld County Fair
Camy Seelhoff, a senior at Valley High School and the daughter of Kelly and Fred Seelhoff of Greeley was named 2019 Weld County Fair Queen. Shelby Tveten, a junior at Roosevelt High School, and daughter of Bruce and Linda Tveten of Johnstown was named 2019 Weld County Fair Attendant. The Royalty court was rounded out with Mayzie Helzer an 8th grader at Platte Valley Middle School and daughter of Jeremy and Kim Helzer of LaSalle, named as the 2019 Weld County Fair Princess.
All three young ladies competed for their titles during the Royalty Contest at the 2018 Weld County Fair. They were judged on public speaking, personal interviews, and modeling.
The 101st Weld County Fair is July 24-29, 2019 at Island Grove Park in Greeley.