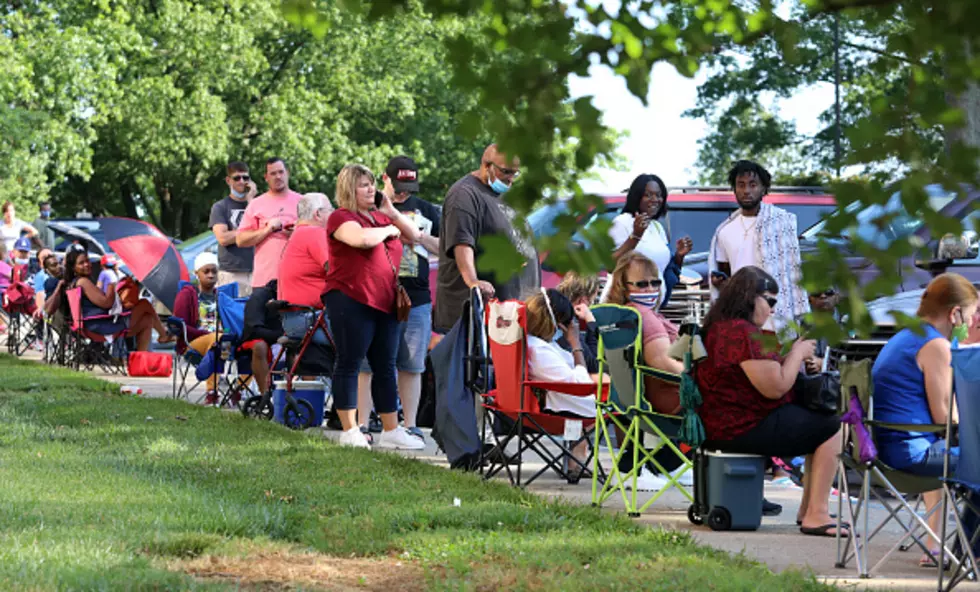 Weekly Unemployment Claims in Colorado Rise To Nearly 6,000
Getty Images
Just weeks ago, the number of people filing for unemployment benefits in Colorado was declining. Now, that same number is rising once again.
According to the Loveland Reporter-Herald, the Colorado Department of Labor and Employment reported on Thursday (Oct. 8) that 5,892 people filed for traditional unemployment benefits between Sept. 27 and Oct. 3; that is an increase of 1000+ claims from the week prior.
A benchmark figure of 5,000 weekly claims was put into place by state labor officials, which is based off the weekly average of unemployment claims made during the peak of the Great Recession in 2009 and 2010.
Despite an increase in traditional claims, there was a slight decrease in state-level assistance claims. Between Sept. 27 and Oct. 3, 2,309 people in Colorado applied for state-level Pandemic Unemployment Assistance - assistance for gig workers, self-employed workers and others who wouldn't typically qualify for traditional unemployment benefits.
Colorado Labor Department senior economist Ryan Gedney told reporters that 692,000 Coloradans have received some sort of unemployment benefit from the state this year (2020), which is equivalent to approximately 22% of Colorado's workforce in 2019.
Nationally, 840,000 Americans filed for first-time benefits between Sept. 27 and Oct. 3, according to the U.S Labor Department - an increase of 3,000 claims from the week before.
Enter your number to get our free mobile app
Luckiest Lottery Locations in Colorado