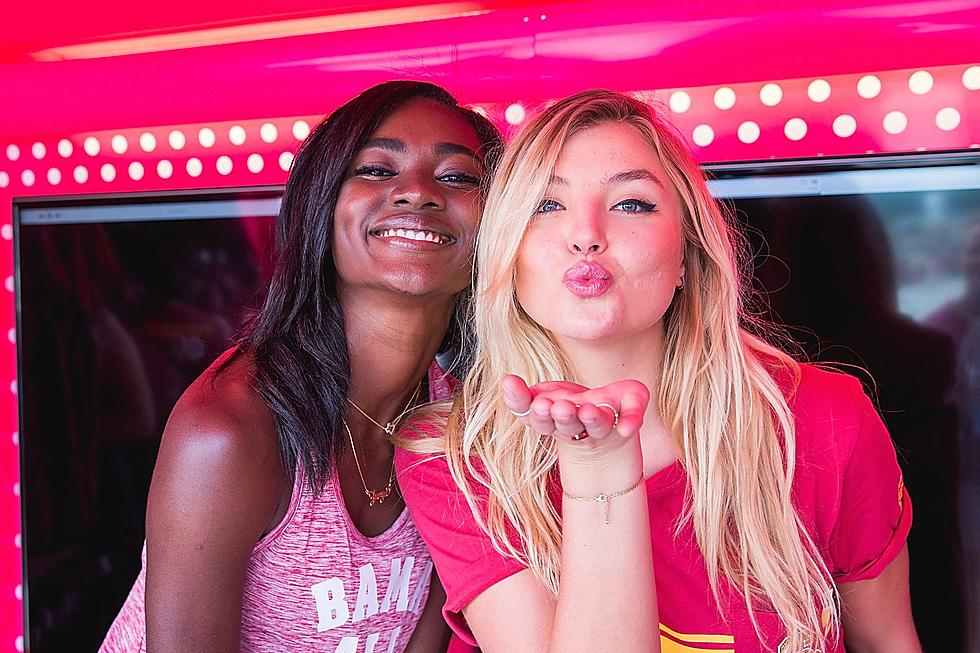 Victoria's Secret Models Come to Colorado, Take Photos in… Butt-Less Chaps
Rick Kern/Getty Images
Last week, the Victoria's Secret models were in Aspen, Colorado to do a sexy photo shoot in, well, ass-less chaps -- you know, like the little lacy ones the real cowboys wear.

Nylon reports that the models were in the Rockies for a 'Wild West' holiday photo shoot, leaving many wondering if the ass-less chaps were, in fact, a part of the holiday collection.
For us Coloradans though, the shoot raised other questions:
I mean, really? You gonna wrangle cattle in those?  Also, why are you wearing a fur coat, yet your pants that have no butt? #impractical #drafty
And, lastly, you do know that here in the 'Wild West,' we only wear our ass-less chaps in the summer, right? I mean during the holidays? Get out of here!
No, really. Take your five-foot-long legs and leave, please.
The Angels gave us a preview of the uh, scenery on the Victoria's Secret Instagram.