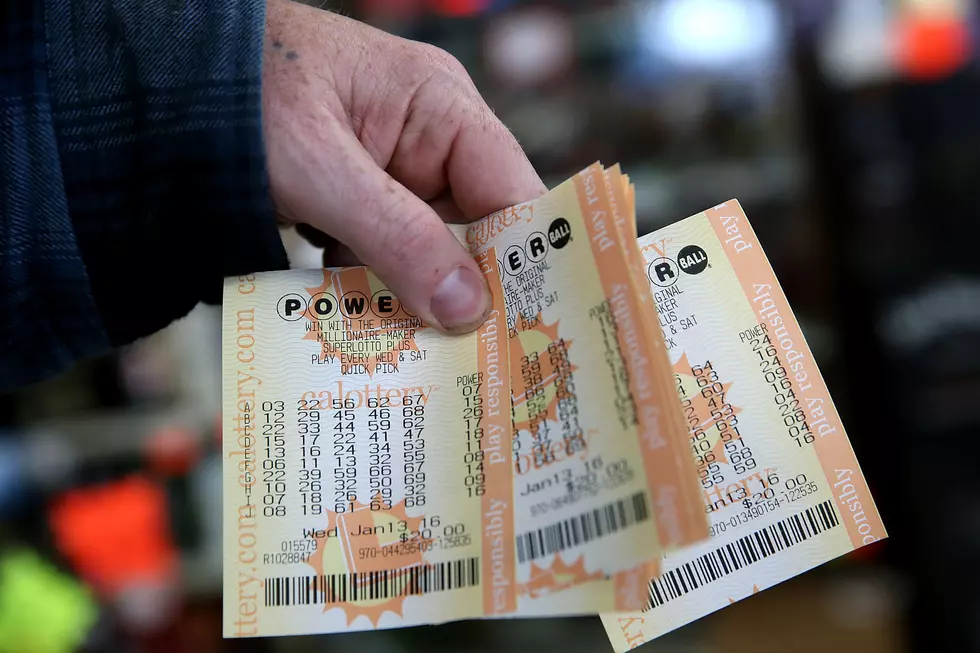 Two $150K Winning Powerball Tickets Sold in Colorado
Getty Images
Two Coloradans should be mighty happy after the Wednesday night drawing for the Powerball. Two winning tickets matched four out of the five numbers, resulting in a prize of $150,000.
One winning ticket was sold at a Walmart on 21475 East Quincy Avenue in Aurora and the other winning ticket was sold at Broadway Wine and Spirits located at 207 Broadway in Sterling.
A lone Powerball ticket sold in Maryland is the winner of the jackpot estimated to be $731.1 million.  The Powerball Jackpot now drops back down to $20 million for the drawing on Saturday night.
Enter your number to get our free mobile app
Luckiest Lottery Locations in Colorado