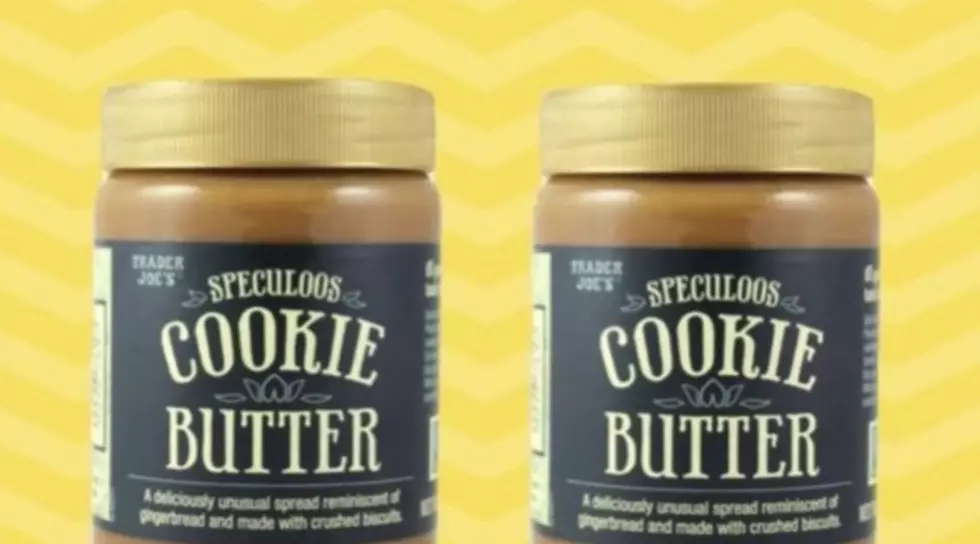 Trader Joes Made a Cookie Butter Beer, and its Coming to Fort Collins
Allrecipes.com Trader Joe's Cookie Butter
First things first, what the heck is Cookie Butter? That's what I first asked myself when finding out about "Cookie Butter Beer".
According to Bon Appetite, cookie butter is "typically made from pulverized spice cookies, a fat (usually vegetable oil, sometimes condensed milk), flour, and a whole lot of sugar until it's spreadable like nut butter".
Let me stop drooling real quick to get you to the next thing you need to know. Cookie. Butter. Beer.
From where? Trader Joe's.
Did we expect anything less from the grocery store giant? Hold onto your butts though, because that's not where the good news ends.
In an Inside Trader Joe's podcast, product developer Catherine Rhodes announced there would be three other "dessert beers" that are expected to hit the shelves in the next couple of months.
The flavors would be: Coffee Peanut Butter Cup Porter for Halloween, a Ginger Beard Spiced Stout and a Toasty Cookie Spice Cider for the holidays.
According the podcast, it took 18 tries to get the Cookie Butter Beer just right.
"Trader Joe's is cookie butter headquarters, so we couldn't have an okay Cookie Butter Beer. It had to taste just as good as what's in the jar."

Trader Joe's Product Developer,

Catherine Rhodes
The Imperial Ale-style brew is to have a 9.5% ABV, and all of our tummy's are about to be full this fall.
The Cookie Butter Beer is expected to launch in September.
9 a.m. - 9 p.m. (Mon-Sun)
8 a.m. - 9 a.m.: Open to senior customers (age 60 and over) and customers with disabilities who may need extra assistance.
18 Creative Ways to Social Distance