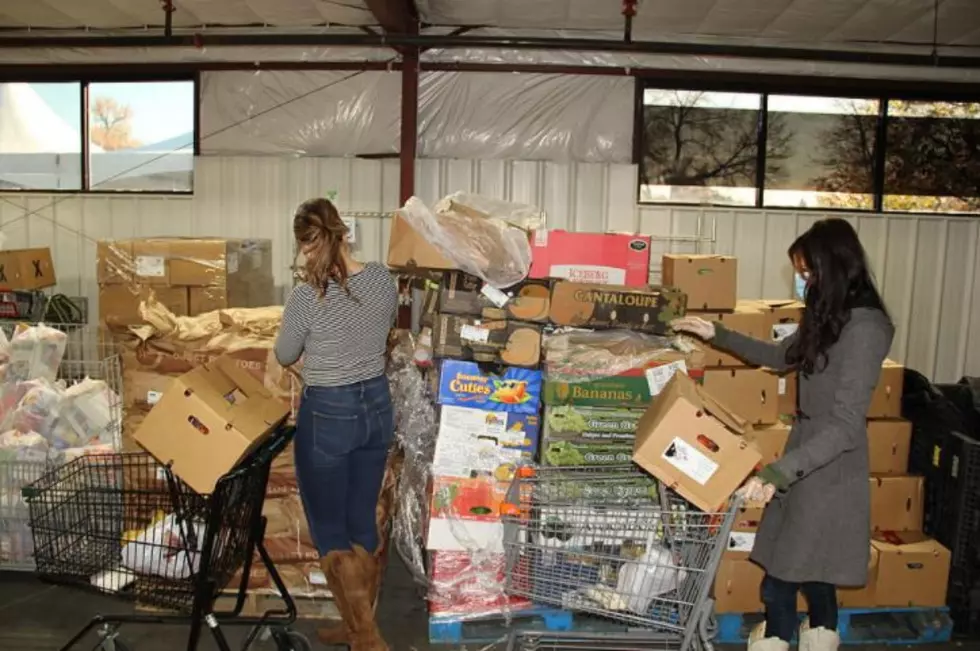 Townsquare Cares: Food Bank for Larimer County Ramps Up for the Holidays
Jacob Laxen/TSM
The agency estimates that there are over 10,000 families facing food insecurity in Northern Colorado right now — a number that the pandemic has only exacerbated.
"Pre-COVID, we were actually getting some traction on food insecurity in Northern Colorado, and specifically Larimer County," said Paul Donnelly, Communications Director for the Food Bank for Larimer County, in our "Tuned In to NoCo" interview. "Since the pandemic, of course, things have changed drastically. We're seeing, just across the board, an increase in need in Larimer County."
This need has resulted in the second annual Townsquare Cares: Feeding NoCo, a partnership between Townsquare Media and the Larimer and Weld county food banks that aims to provide holiday meals to these families in need.
You can make a donation to the fundraiser, which is made possible by Auto Collision Experts, by texting FeedNoCo to 50155 or by visiting Feednoco.org. All of the funds raised will go directly to the food banks.
"At the end of the day, if it's a financial donation, fantastic, that will go to support our services, but also help us procure food. If you are just inclined to do a food donation, fantastic," said Donnelly. "The need is only growing, so monetary support, food support — it all goes to that bottom line of sourcing food and getting food out to where it needs to go. I think that is such an important benefit of Townsquare Cares."
On top of Townsquare Cares, the Food Bank is also partnering with New Belgium and Nordson Medical for this year's Tour de Turkey.
From 7 a.m. to 5 p.m. on November 19, the public can donate frozen turkeys via a COVID-safe turkey slide at College and Drake in Fort Collins or at the Orchards Shopping Center in Loveland for the chance to win New Belgium six-packs and prize packages.
Learn more about Townsquare Cares: Feeding NoCo and Tour de Turkey by listening to the full "Tuned In to NoCo" interview with Paul Donnelly below.
Enter your number to get our free mobile app
Townsquare Media Content Creators