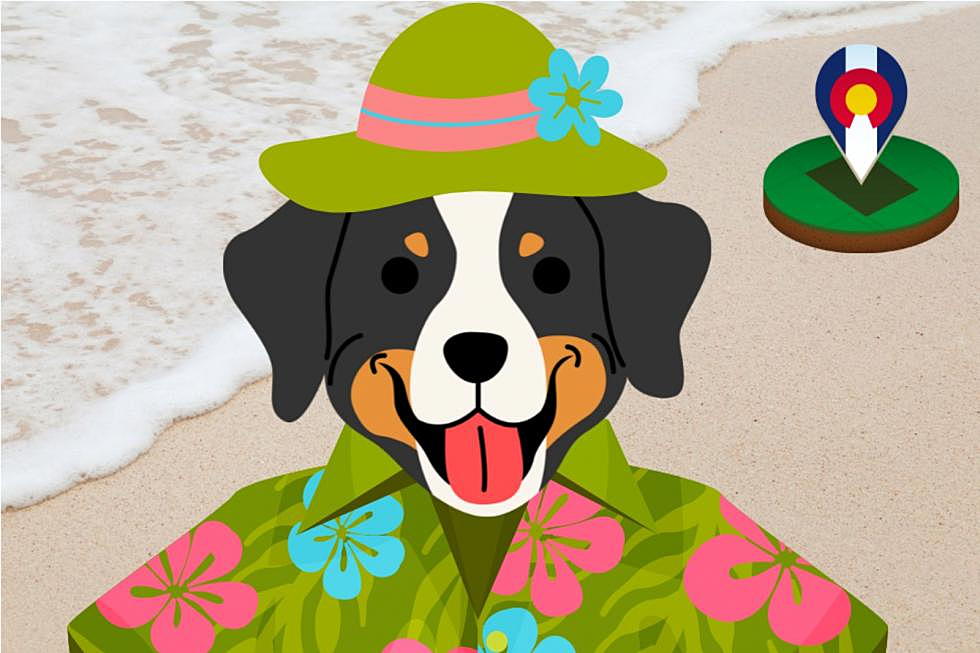 Top Dog-Friendly Beaches in Northern Colorado
Canva
Northern Colorado happens to be one of the most dog-friendly areas in the state. Each week, a new dog boarding center, a dog hotel, or a new dog salon opens. Recently, I saw a dog in a shopping cart at Dollar Tree in Windsor.
However, not every beach in Northern Colorado is dog friendly. Here are some dog-friendly beaches you can bring your furry best friend to.
Windsor Lake Has Its Own Dog Park
Not only is Windsor Lake dog-friendly, but there is a swimming section exclusively for dogs.
The swimming section is roped off for your pup. You can find the Windsor Lake Dog Park by walking alongside the Windsor Lake Trail on the north side of the lake.
Explore Nearly 2,000 Acres at Fort Collins' Horsetooth Reservoir
Horsetooth Reservoir in Fort Collins is one of the most dog-friendly areas in Northern Colorado. Horsetooth has been ranked one of the top lakes in the nation. You can take your tail-wagging pal to every square inch of Horsetooth Reservoir.
At Horsetooth Reservoir, your dog must be leashed, and the leash cannot be longer than 10 feet.
Let Your Fur Baby Explore at Longmont's Union Reservoir
If you want your pup to explore without a leash, Union Reservoir in Longmont is the place for you.
Union Reservoir, located 45 minutes southeast of Fort Collins, has over 700 acres of water and plenty of room for your dog to roam free. Here is the official policy:
A dog off-leash area is located on the south side of the reservoir. Dogs are allowed off-leash and may swim in this designated area. Dogs must be leashed in all other areas of the park
Leash Up at Larimer County's Carter Lake
Carter Lake in Loveland has plenty of options for your outdoor experience.
You can go camping, fishing, and exploring the marina. If you would like to go camping, you will need a permit.
Carter Lake has a similar policy as Horsetooth Reservoir. You must keep your woof buddy on a 10-foot leash. This policy is due to homeland security restrictions.
Play For Free at Picnic Rock on the Poudre River in Larimer County
Did somebody say free? Yes, Picnic Rock on the Poudre River is free to explore. Located just 10 miles from Fort Collins, Picnic Rock might be a good place to hang out with your family on a budget.
7 Animal Shelters of Fort Collins
Looking to add a furry friend to your family? Here are 7 animal shelters in Fort Collins.
These Are the 10 Most Popular Dog Names in Colorado for 2023
Getting a new dog in 2023? Take a look at these most popular dog names in the state of Colorado in 2023 for inspiration.
SCROLL ON: Dog-Friendly Hiking Trails in Colorado
Some of the trails listed below with a picture are in Grand Junction or nearby, although a few have a drive before you get to enjoy the trail with your four-legged family member.
Here is your list of the 9 best dog-friendly trails on the Western Slope.