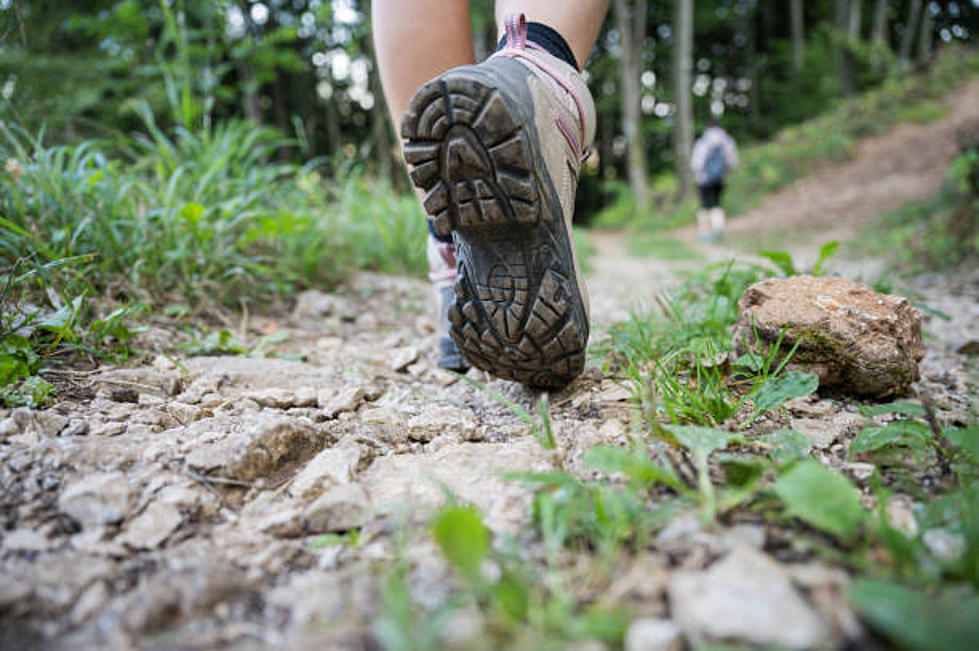 Think Climbing A 14'er Is A Battle? Meet This Inspiring CO Woman
Getty Images
Climbing a 14'er (which, if you don't know, is simply any mountain that exceeds an elevation of 14,000 feet above sea level) can be intimidating for many, and rightfully so.
That type of climb is no walk in the park; it really takes a special (and dare I say, crazy) person to take on such a challenge.
Choosing to climb a fourteener is a decision you, fortunately, can make on your own - being diagnosed with cancer, however, is not.
One incredible Colorado woman has taken on the challenge of climbing these major heights; The kicker? The climbs this Coloradan has been going on are not even close to being the biggest battle she's currently facing.
Meet 45-year-old Kim Bierbrauer -
According to KDVR, Bierbrauer was diagnosed with leukemia back in May of this year. Once diagnosed, she immediately began treatment at the Colorado Blood Cancer Institute.
You'd think a diagnosis as serious as leukemia would be enough to keep somebody down - but not Kim.
"I've always used movement to help calm myself," Bierbrauer said. "I just feel at home outdoors. It's where I make the biggest decisions.", Bierbrauer told KDVR. 
In September, Kim had been speaking with her doctor and told him that she was going to, in the midst of her cancer treatment, attempt to climb Mount Bierstadt after her 9-year-old son Noah had suggested doing so.
"I'm not really sure he believed me that I was going to do it," Bierbrauer said.
She wasn't wrong -
"Yeah, I was very surprised," Dr. Luke Mountjoy said, according to KDVR. "This is the first time I've had a patient on therapy do the things that she's doing."
Bierbrauer's doctor said they initially worked together to create a treatment plan and purposefully scheduled the climb during a brief window at the end of her first stage of treatment.
Early last month, Bierbrauer, accompanied by her husband, two of her sons, and some family friends, successfully summited Mount Bierstadt.
"Going forward — and knowing that these next few months are going to be less fun for me, they're going to be hard — I think having these moments to look back on, and look forward to, that's what I think about," Bierbrauer said.
As per reports from KDVR, Kim is scheduled to receive a bone marrow transfer from her brother sometime this week.
Doctors say her brother is a perfect match, giving Kim a roughly 70% chance of survival.
"The goal is cure for Kim, and she's got a great shot at that," Bierbrauer's doctor said. 
If we can take anything away from Kim and her unbelievably motivating story, I think that we should all use this as a sign that, if there's something you truly want to do, there is nothing that could be said or done to hold you back - you are unstoppable.
6 'Easiest' 14ers To Hike in Colorado
The 6 Most Difficult 14ers In Colorado