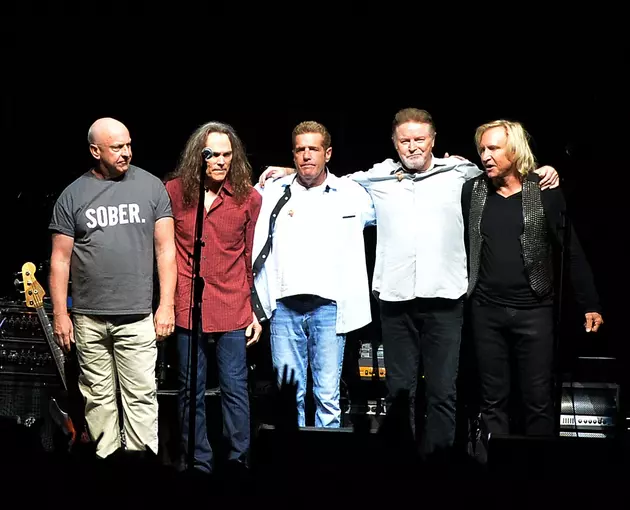 The Eagles Only Had 3 Top 40 Country Hits – Can You Name Them? [VIDEO]
Getty Images
Today Glenn Frey would be celebrating his 69th birthday. Glenn's voice will live forever through all his fantastic solo work and of course his unforgettable time with The Eagles. They are one of the greatest bands of all time and Glenn was a driving force behind all of that success.
It doesn't matter what kind of music you like, you like The Eagles. If they were to come out as a new band today they would be considered country all the way but they will always be classified as a rock band.
While they had a huge amount of rock hits they only cracked the country top 40 three times. They did it with their comeback in 2007 with the hits "How Long" which went to number 23 and "Busy Being Fabulous" which went to number 28. The biggest country hit of their career happened in 1975 when they scored a top 10 hit with "Lyin' Eyes" which went all the way to number 8. Here are a couple of those hits. I can't seem to find a video of "Busy Being Fabulous" to save my life but enjoy these two and remember the amazing talent of Glenn Frey. You are missed.