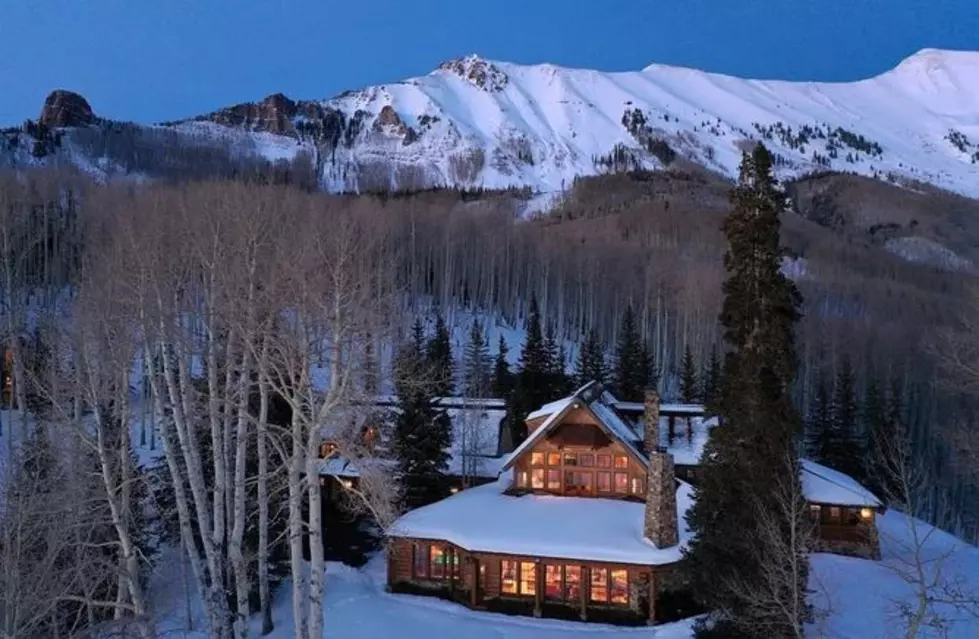 Take A Peek Inside Tom Cruise's Colorado Mansion Up For Sale
Top Ten Real Estate Deals
I usually like to write about homes that are more realistically priced for us common folks which seem to be harder and harder to find these days so today, I wanted to do something different because, not only is this house pretty incredible, it belongs to actor Tom Cruise.
If you've ever thought celebrities like Tom Cruise practically live in a different world, you're kind of right. Even though they're still on planet Earth and even right here in Colorado, just looking at pictures of this home is something that most of us will only dream of and the closest we'll ever get to stepping foot into something like this is through pictures.
So I'm here, thanks to Toptenrealestatedeals.com  to help guide you through the ridiculousness and the beauty of this home located in the heart of the Rockies near Telluride that is currently on the market so if you have some cash burning a hole in your pocket (and you better have giant pockets) and you're in the market for a new home, this one is for sale for a cool $39.5 million.
It sits on over 300 acres surrounded by 360 degree views of the Rockies from pretty much every room and every window and there are a lot of those so if you don't like doing windows...nevermind, with the kind of money you'll need to buy this house, you can easily afford to have a maid and pretty much whoever else you'd like to hire to do the stuff that you don't want to do.
So without further ado, let's check out Tom Cruise's modest little home in Colorado as the actor prepares to celebrate 40 years of making movies.
Take A Peek Inside Tom Cruise's Colorado Mansion Up For Sale
There are a few pictures to get you warmed up for the full tour with narration.
YouTube/Top Ten Real Estate Deals
Take a Look Inside one of the most expensive homes for sale in Fort Collins