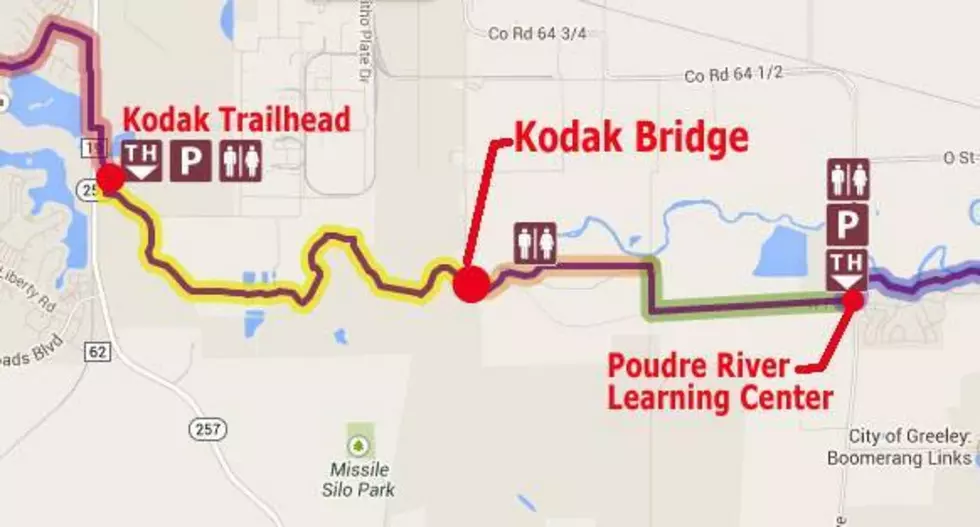 Poudre River Bike Trail Still Closed In Some Locations
Poudre River Trail Closure Map - City of Greeley Facebook
With the weather turning nice many will be hitting the bike trails but be aware that some are still closed due to flooding and construction.
Those who live in Greeley should be advised before going out on long adventures on the Poudre River Trail that part of it is still closed.
The Poudre River Trail is closed at the construction site near mile marker 8.5 and the Kodak Bridge. This is about half way between the Kodak Trailhead and the Poudre Learning Center - City of Greeley
The Poudre River Trail covers 20 miles from Island Grove Regional Park to the Weld County line. The Trail (click here for trail conditions) was built to offer non-motorized recreational opportunities and even educates people to the natural habit along the Cache La Poudre river.