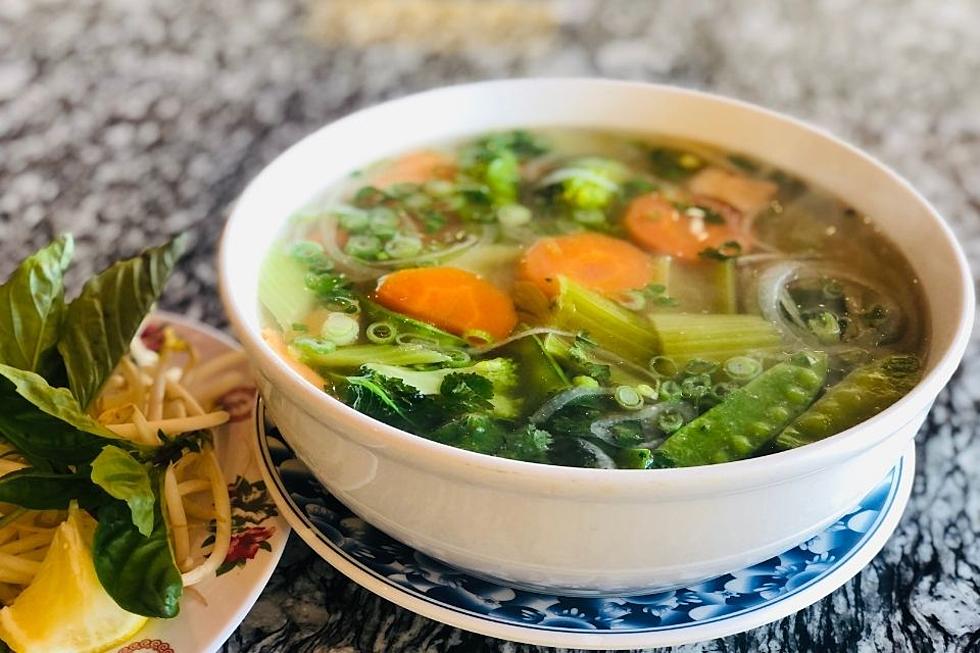 Pho? How to Say it and Where to Get Pho in Fort Collins
Kama/TSM
Pho. Rhymes with "duh". Places that serve it are popping up everywhere in Colorado. So what is Pho? If I were to describe it I would say "a light broth and noodle soup." More precisely Pho is a Vietnamese soup made of bone broth, rice noodles, spices, and really thinly sliced meat. It gained popularity after the Vietnam War when refugees introduced it to other cultures.
Not too long ago I drove by a place in Parker, Colorado called "What the Pho?" That is planted in my brain now as the correct way to say "Pho".
So where can you get a warm, comforting bowl of Pho in Fort Collins? According to Yelp, these are the top 5 places for Pho in Fort Collins.
All reviews credited to Yelp and associated Yelp users.
Little Saigon Cafe- 3500 South College Ave
One reviewer said "definitely a hole in the wall. I would give up my firstborn child for some more Pho."
Asiana Foods-755 South Lemay Ave
Reviewers talk up many of their soups and noodle dishes including the Pho.
Tararine Thai Cuisine- 1401 West Elizabeth Street Suite 140
"Some of the best pho I've had in fort collins! the broth is really flavorful."
Young's Cafe- 3307 South College Ave
"The menu is plentiful here, but their Pho is top rated."
Saigon Grill III- 1120 South College Ave
"Pho is the perfect meal for hangovers and cold weather."
The Top 11 Easiest and Prettiest Hikes Around Fort Collins
There are many great trails in the Fort Collins area that range from easy to hard in difficulty. Let's take an alphabetical look at the top 11 easiest and prettiest hikes to take in and near Fort Collins, Colorado.
The 13 Greatest Outdoor Concert Venues in Colorado