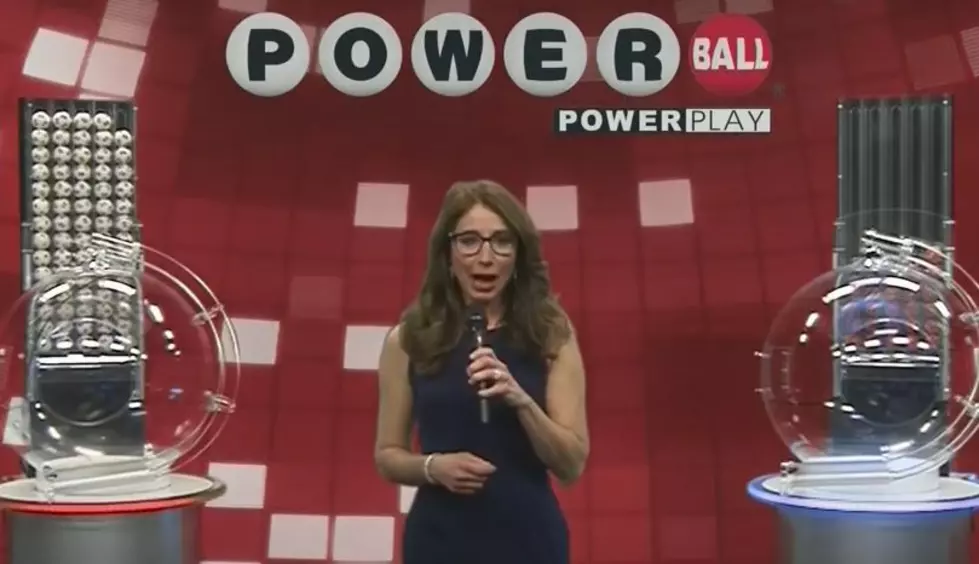 OOPS: Monday's Powerball Drawing Delayed Due To Technical Error
YouTube/8 News Now Las Vegas
If you were hoping to wake up this morning and be a billionaire, it looks like you'll have to wait another morning as something weird happened last night.
A technical error occurred delaying the drawing of the winning numbers until tonight.
A lottery spokesperson had this to say about the situation:
"Currently, one participating lottery is still processing its sales and play data," the Multi-State Lottery Association said in a statement late Monday night. "Powerball requires all 48 participating lotteries to submit their sales and play data prior to the winning numbers being selected. Once Powerball receives the outstanding submission, the drawing can proceed."
I went directly to the Powerball website this morning (and I'm sure millions of others did) to check numbers only to find that we have to wait another day to quit our jobs and become billionaires.
Here's what the announcement of the delay looked like last night:
YouTube/News 19 WLTX
This isn't the first time a delay like this has happened, a Powerball drawing was delayed over four hours for a similar reason. Nexstar's WJW reports that, in that drawing, Powerball stated that a participating lottery needed extra time to complete security protocols.
Obviously, this one is getting more attention because it happened on the night when the biggest jackpot in history was about to go down.
So that just gives us a little more time to plan out and dream about our winnings and how we'll use those said winnings and maybe buy another round or two of tickets.
RELATED: Luckiest Lottery Spots In Colorado To Play for $1.9 BILLION (k99.com)
The Powerball drawing for $1.9 BILLION is scheduled to be on for tonight pending all protocols are passed.
Good luck.
25 Things Coloradans Do, Say That Other States Think Are Weird
Every state has its quirks — including Colorado. What seems normal to us might not be considered the norm elsewhere. Here are 25 things we do and say in Colorado that other states find...pretty weird.
5 Fort Collins Things That Would Never Happen in Boulder
There's a reason that Fort Collins and Boulder are rivals — and we're not just talking about football. Even though they're both Colorado college towns, the two areas are very different. So different, in fact, that we were able to make an entire list of Fort Collins things that would never happen in Boulder. Read on to see what sets the Choice City apart.