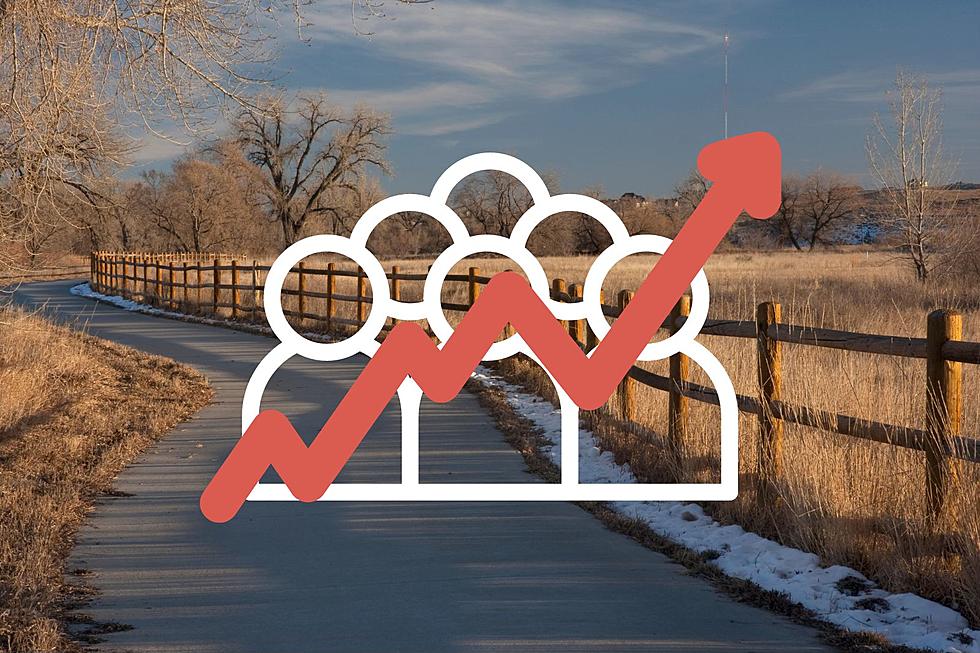 Whoa! Most of Colorado's Recent Growth Hit Northern Colorado
Canva
If you think you're seeing more cars on the road and more people in the stores in Northern Colorado, you are not crazy.
There are, in fact, more people in the Northern Colorado region. The population in both Weld and Larimer counties has grown by the thousands since 2021.
According to the Broomfield Enterprise, Weld County added more residents than any other Colorado county from July 1, 2021, to July 1, 2022.
Thirty-six percent of the population growth in the state of Colorado came from Weld County.
When you factor in the population growth from Larimer County, both counties in Northern Colorado made up a total of 51.3 percent of the state of Colorado's population growth.
Weld County, Colorado, is now more populated than Boulder County
It's almost hard to believe that Colorado's Weld County has a larger population than Boulder County, a part of the Denver Metro area, but it is true. The Broomfield Enterprise states that Boulder County has not recovered from the population loss in the last census.
Population Growth in Weld County
Between July 1, 2021, and July 1, 2022, Weld County added 10,365 residents. The total estimated number of residents in Weld County in 2021 was 339,811. Weld County ranked in first place for the percentage of growth in counties that have a population of 100,000 or more.
How much will Northern Colorado Grow by 2050?
There will be no slowing down when it comes to the population of Northern Colorado, as more growth is inevitable.
Predictions show that the population will reach at least 610,000 in Weld County and 495,000 in Larimer County by 2050. Of course, this population growth isn't all due to people relocating to the two counties, as you have to factor in birth rates over the course of the next two and half decades.
Source: Broomfield Enterprise
5 Fort Collins Things That Would Never Happen in Boulder
There's a reason that Fort Collins and Boulder are rivals — and we're not just talking about football. Even though they're both Colorado college towns, the two areas are very different. So different, in fact, that we were able to make an entire list of Fort Collins things that would never happen in Boulder. Read on to see what sets the Choice City apart.
39 Unique Nicknames of Colorado Towns + How They Got Them
Have you ever wondered why Fort Collins is called the Choice City? Or why people used to refer to Denver as Cow Town? Read on to see some of the most unique Colorado town nicknames — and find out where they came from.