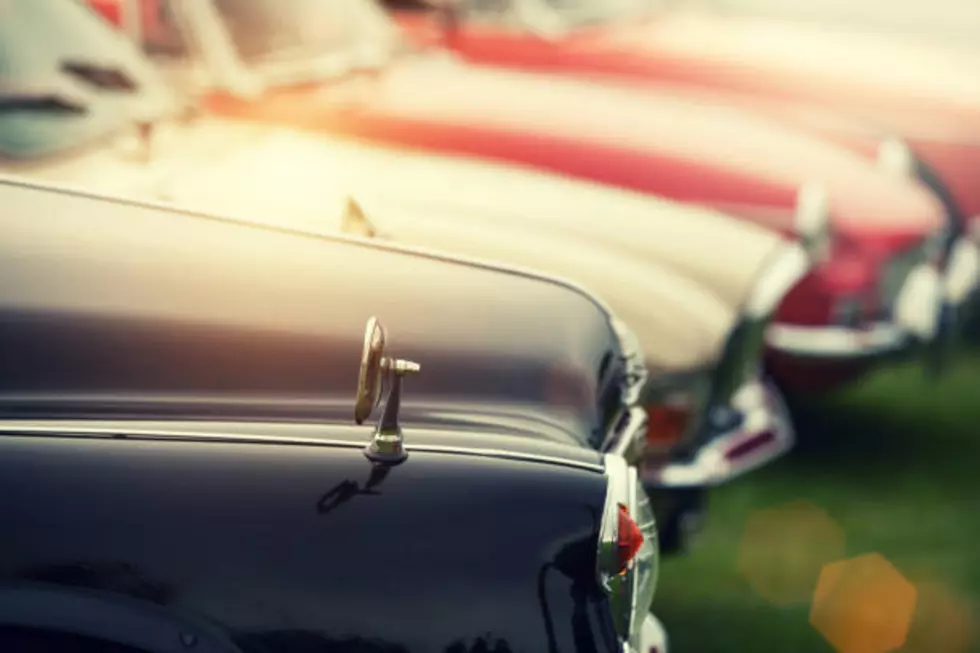 New Car Show Coming To Milliken Next Month To Benefit Local Food Bank
Getty Images
A Sterling-based autobody shop is gearing up to host its first-ever car show, which is set to happen here in Northern Colorado next month - and it's all happening for a fantastic cause.
Sterling Rod and Custom's first annual Rockin' Rods and Custom Rides car show will take place Sunday, July 10 at the Nature's Herbs and Wellness location in Milliken, located at 3220 Center Drive.
All proceeds from the upcoming event will benefit the Weld County Food Bank.
About The First-Annual Rockin' Rods and Custom Rides Car Show
The Rockin' Rods and Custom Rides Car Show will feature more than just a car show; from 10 a.m. to 3 p.m. on July 10th, the event will feature various offerings and activities for everyone in the family - from the actual car show, to live DJ entertainment, raffle drawings, a pinup contest (for those 21+) mouth-watering eats and much more.
Raffle tickets: Who doesn't like to win stuff? (Trick question -we all do.) Participants at the event will be able to purchase raffle tickets for a chance to win various items/experiences at the event - raffle tickets will be for $3.
While one lucky winner will take home the top prize - a flight to Vegas to see some live music - other prizes include full car cleaning & detailing, Nature's and High Plainz Strainz gift cards, food truck gift cards, swag bags, and more, according to the event website.
The car show and pinup contest will also feature trophies and cash prizes for winners.
Even if participants don't win a prize during the event, they can feel good knowing that all the money raised throughout the Rockin' Rods and Custom Rides Car Show will be going towards a good cause.
As such, all attendees of the event are encouraged to donate canned goods and participate in the event's raffle.
"Supporting the local community is one of the biggest missions behind Rockin' Rods and Custom Rides. By participating, you can help hundreds of families get the food they so desperately need, and have a blast while doing it!", the event's official website reads. 
"The support from this event will provide more than just money and cans of food; it will be putting meals on the tables of our hungry neighbors", said Weld Food Bank communications manager Weston Edmunds, according to the Loveland Reporter-Herald. 
Sterling Rod and Custom owner Eric Leskinen also expressed his excitement in bringing more attention to the food bank through classic cars during the upcoming event -
"There's nothing better than putting classic cars in front of hundreds of eyes while also benefiting a local organization like the Weld Food Bank".
For more information about  the first-annual Rockin' Rods and Custom Rides Car Show hosted by Sterling Rod and Custom, visit the event's official website at rockinrodscustomrides.com
These Are The 6 Worst Towns To Raise a Family in Colorado
When it comes to the worst towns in Colorado, these are the top 6.
50 Adorable, Adoptable Cats In Northern Colorado
In case you were looking for a good reason to expand your family and welcome a new furry friend into your life, June is National Adopt A Cat Month.
Adopt A Cat Month also marks the height of "kitten season," a time when large litters of kittens are born and often end up in animal shelters.
If you are interested in adopting a cat, there is no better time than now - and there are many cats in our local community looking for their new fur-ever home.
Keep scrolling to check out 50 adorable, adoptable cats here in Northern Colorado:
**Cats' ages and shelter locations are disclosed below; for more information, visit the Larimer Humane Society/Humane Society of Weld County's respective websites.