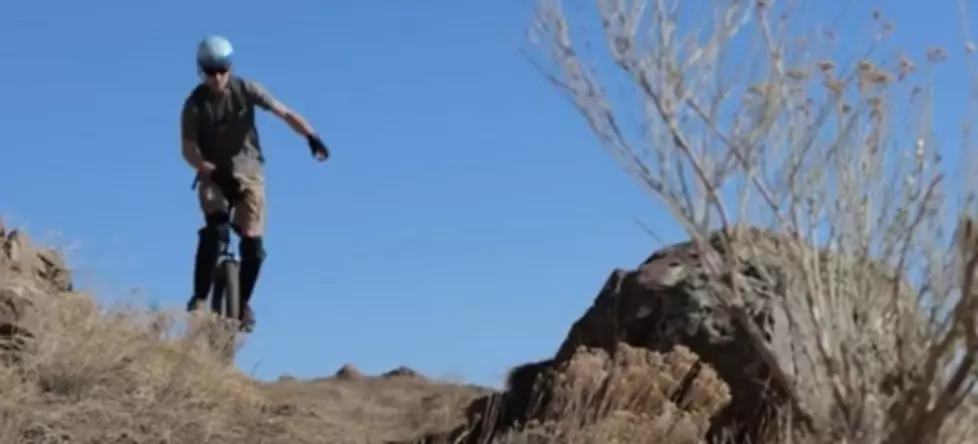 Mountain Unicycling Man Spotted on Hiking Trail Near Fort Collins [PIC]
Mountain Unicycling Man Video
Of all of the Colorado things I ever expected to see, this was definitely not one of them.
A man was spotted on a trail at Lory State Park outside of Loveland. The man was wearing a helmet and light hiking apparel when someone snapped a picture of him. Nothing unusual about any of that, the interesting part is this: the man took on the trail via unicycle.
Not just any unicycle though, a mountain unicycle. Shocking! I know. I had never even heard of the world wide sport of mountain unicycling, however it is apparently a very loved sport.
You can see a picture of the mountain unicycling man below.
If you know who this man is, please let me know because I've got a few questions:
What happens when there's a drop off on the trail? How do you balance?!
How cushiony are your biking shorts 'cause those trails aren't always the smoothest.
How does one get into mountain unicycling because I feel like this is not just a sport people happen upon that easily. I went nearly 3 decades without ever hearing a word about it!
Anyway, if you are interested in mountain unicycling in Colorado, then watch what that's like below.
Enter your number to get our free mobile app
6 'Easiest' 14ers To Hike in Colorado