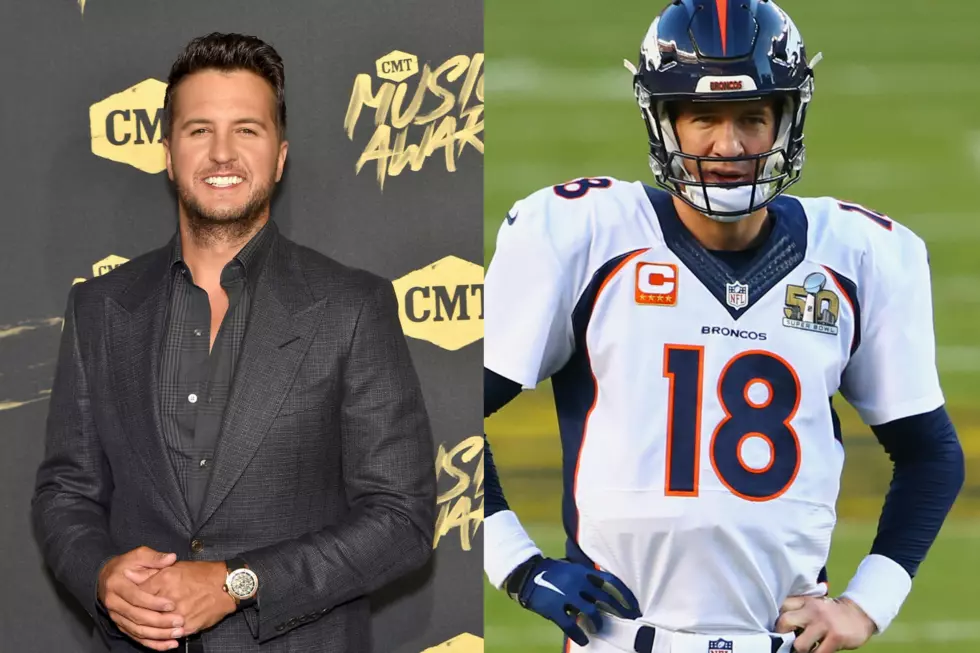 Luke Bryan Reveals He's 'Pretty Good Friends With Peyton Manning'
Mike Coppola/Maddie Meyer, Getty Images
Luke Byran is headed to Mile High Stadium, home of the Denver Broncos, this weekend with Sam Hunt and Jon Pardi. He recently spoke with The Denver Post, sharing how he spends plenty of time here in Colorado even when he's not touring.
The American Idol judge and country superstar is undeniably busy, but he told The Denver Post that he comes to Colorado a few times a year for some 'r & r' (elk hunting). The 'All My Friends Say' singer also has some Colorado buds like Pete Coors and former Denver Bronco Peyton Manning (who doesn't just sing Nationwide jingles, he dabbles in country music, too).
He also recalled his first show in Colorado a decade ago at the Grizzly Rose. You can read the full interview from The Denver Post here.
Manning has since retired from the Broncos, so we're not sure if he'll be in Denver at Bryan's show Saturday night (August 4), so here's a video of that one time Byan and Manning did a Johnny Cash duet...