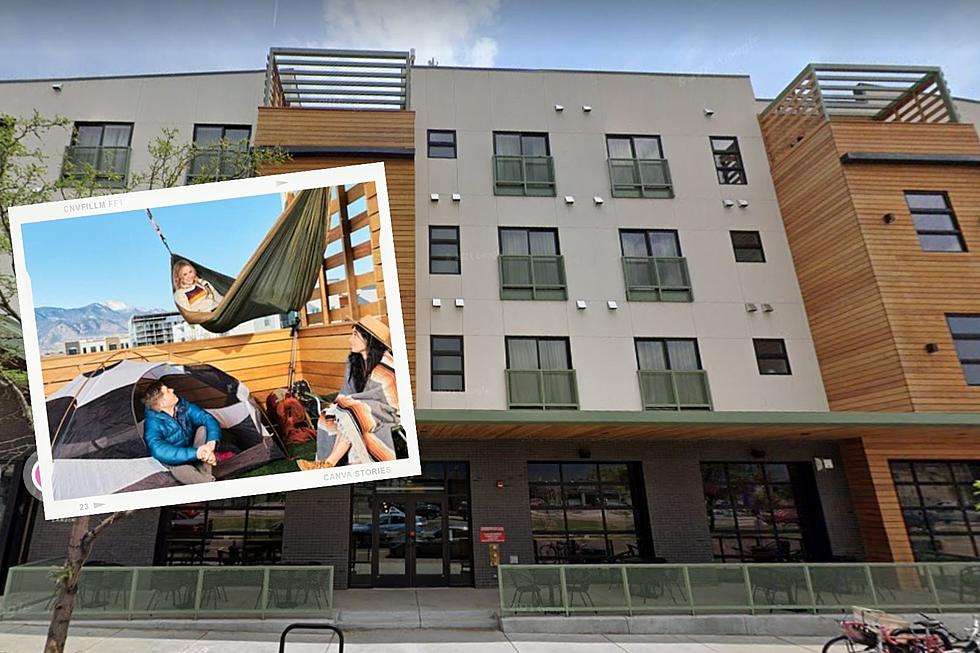 Learn to Camp Courtesy of This Outdoorsy Colorado Hotel
Kinship Landing/Google Maps
Setting out on a camping trip in the woods or mountains of Colorado can be intimidating for a first-timer, but that shouldn't steer newbies away from experiencing these types of adventures.
Luckily, there's a unique hotel in Colorado that helps beginners hone their skills and learn the basics of camping, before embarking out into the actual wilderness.
On the fourth floor of the Kinship Landing Hotel there's a Camp Deck room, where guests can get trained on the ropes of camping in an urban setting.
When checking in to the boutique Colorado Springs hotel, guests staying in the Camp Deck room are assigned an official outdoor guide and local expert. They assist with teaching the essentials that go along with a successful overnight outdoor excursion. To get travelers better prepared to camp on their own, the duo goes over valuable topics like how to pitch a tent and build a bonfire. Campers are expected to bring their own gear, as they would on a real outdoor trip. This includes items like a sleeping bag and warm clothes.
The deck overlooks Pikes Peak and has stunning views of the Front Range. If it does happen to rain, there's a small area that is covered with an overhang/roof to take shelter. The hammock is the perfect place for a snooze, but it does have to be rented separately.
And for people who aren't quite ready to give up all the comforts of home, this decked-out room includes a private three-piece bathroom that has a sink, walk-in shower, toilet, and soft Brooklinen towels. Wi-Fi is also included, as well as lots of fresh air.
RELATED: These Themed-Hotel Rooms in Colorado Are Full of Character
A total of 6 adult guests are allowed and up to 2 children under two years old. Many campers want to bring their furry companions along, and the Kinship allows that to happen. Up to two dogs under 80lbs each may be added to a booking for an additional $49/night fee.
If the experience does go well, the hotel also offers an option in which campers can coordinate with their team to book a second night under the stars in an actual campsite near the base of Pikes Peak.
Read more about the Kindship Landing Hotel or book the Camp Deck room here. Rates start at $89/night. and $1250 for the full two-day guided adventure.
Themed Hotel Rooms in Colorado
From Star Trek to serial killers, these themed hotel rooms in Colorado are full of personality.