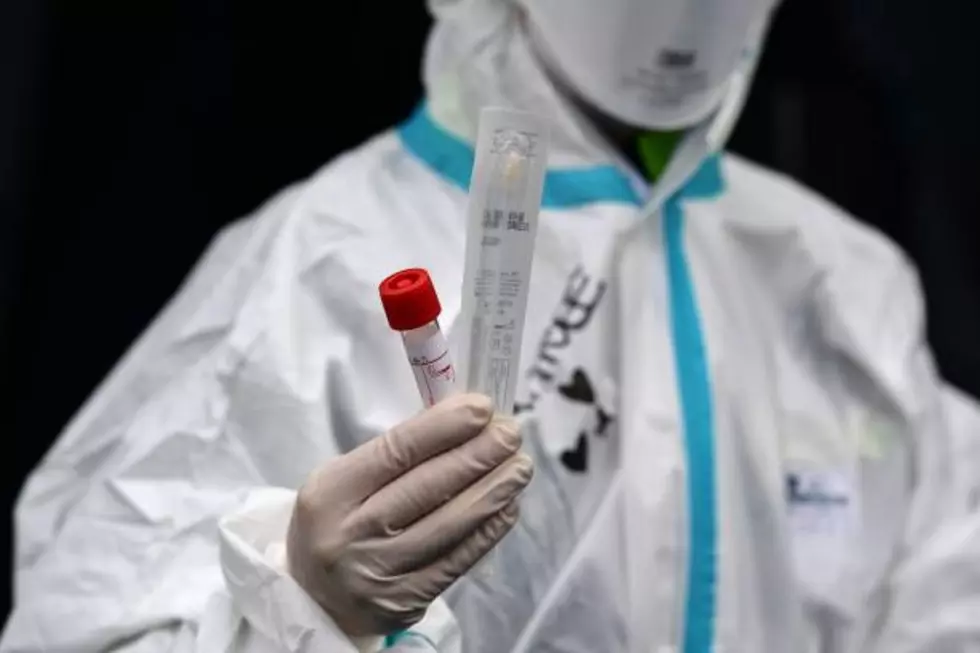 Larimer County Adds 64 New COVID-19 Cases, On Track To Hit 13,000
AFP via Getty Images
The Larimer County Department of Health added 64 new COVID-19 cases to its cumulative total on Monday (Dec. 14), bringing the county's new total of COVID-19 cases since the start of the pandemic to 12,948.
Larimer County is only about 50 cases away from surpassing 13,000 recorded COVID-19 cases since March.
Among the 64 new reported cases, 27 were found in Loveland, 25 in Fort Collins, 6 in Johnstown, 5 in Wellington and 1 in LaPorte.
The youngest cases in the county are a pair of 2-year-old girls from Fort Collins, both of which are the probable cases. The oldest case is a 92-year-old Loveland man.
The number of suspect cases, cases among people who tested positive via an antibody test but did not display virus symptoms. held steady at 568 on Monday.
Larimer County remains a high-risk area with a two-week positivity rating of 11.5% and a 14-day overall prevalence rate of 769 cases per 100,000 people.
Enter your number to get our free mobile app
Here Are the 5 Safest Materials For Homemade Face Masks