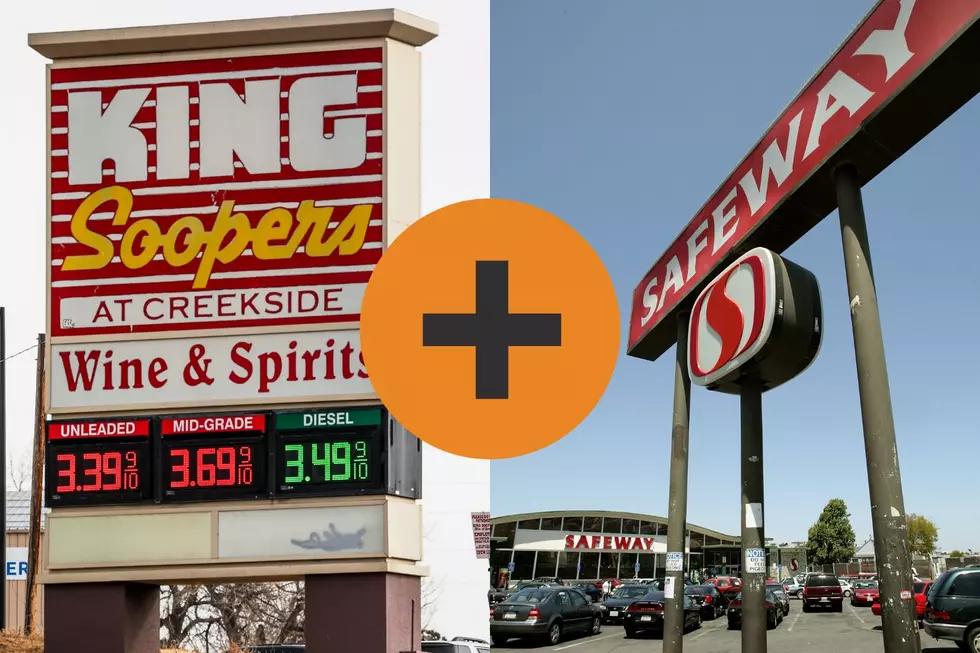 Merge Alert: Could King Soopers and Safeway Become the Same Store?
Getty Images - Canva
When it comes to grocery stores, some people are dead set on their brand. Some people only shop at Safeway, others shop at King Soopers, and people like me will shop where I can get the best bang for my buck.
There could be one less grocery store brand in Colorado soon as it appears that one of these stores could be going away. According to CNBC, an announcement could be made as early as Friday, October 14, 2022, that the parent company of King Soopers, Kroger, could be buying out Safeway's parent company, Albertsons.
Kroger is the largest supermarket operator in the United States with more than 2,800 stores that span 35 states and more than two dozen brands. The acquisition of Albertsons would mean that Kroger would then own 22 additional brands and more than 2,200 additional stores across 34 states, plus Washington D.C.
What Does the Merger Mean for Colorado Grocery Shoppers?
While we are not certain of the details as of yet, we can't be sure if either King Soopers or Safeway would just simply cease to exist. I personally find it a bit odd that Albertsons purchased the Safeway brand and nearly all Albertsons stores merely disappeared.
If the parent companies of King Soopers and Safeway do end up merging, what would you like to see the name of the new stores be?
Neither Albertsons nor Kroger have responded to requests for comment to CNBC as of yet.
Source: CNBC
7 Invasive Insects in Colorado You Should Kill Immediately If You See Them
Check out the 7 most invasive insects found in Colorado. Many feel these insects should be exterminated on site. Find out what they are, and which parts of Colorado's habitat they are attacking the most.
10 Things To Do In Colorado That Have Nothing To Do With Pot
Colorado is the best place in the world if you're looking for fun things to do. Believe it or not, some of these activities have absolutely nothing to do with marijuana. Here are ten fun activities you can participate in sans doobie.