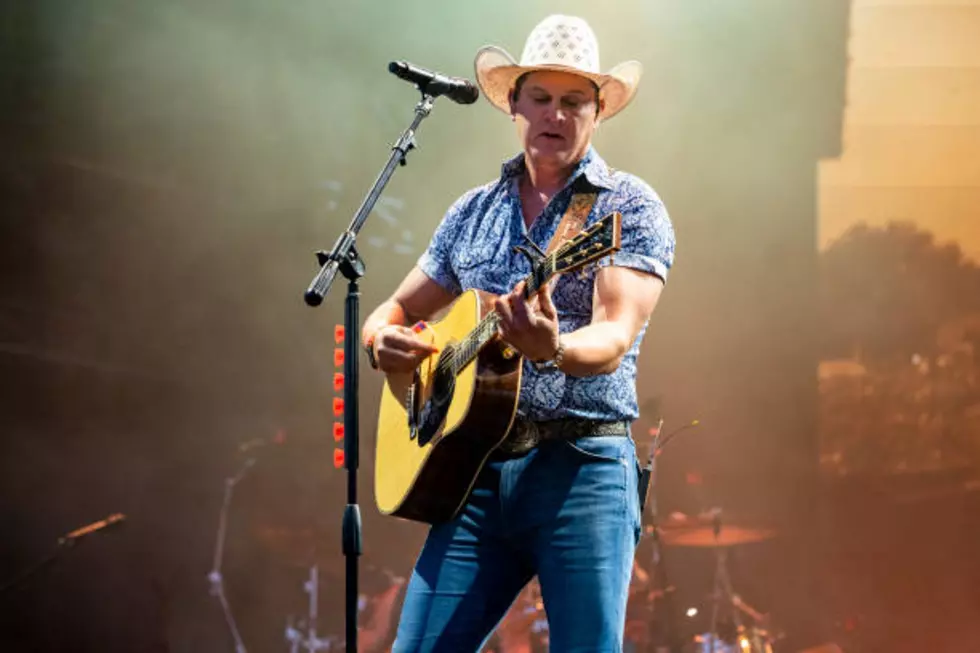 Jon Pardi To Play At Colorado's Red Rocks Amphitheatre In 2023
Getty Images
Jon Pardi's bringing the party to one of Colorado's most iconic concert venues in 2023.
On Tuesday (Oct. 11), the country music star announced that he'd be returning to the Centennial State for a summertime concert at the famous Red Rocks Amphitheatre in Morrison, CO on Friday, Aug. 11.
Joining Pardi during his upcoming 2023 show will be fellow country singers Larry Fleet and Randall King.
How & When To Buy Tickets For Jon Pardi's Red Rocks Show
Tickets for Jon Pardi's one-night Red Rocks show will be available for purchase beginning Friday, Oct. 14 at 10 a.m. local time via AXS.com; tickets for the show can also be purchased by calling the ticket office at 888-929-7849.
Tickets for the show could run you anywhere from $50 to $90 (plus applicable service charges) depending on the seats you select.
About Jon Pardi
Jon Pardi - born Jonathan Ryan Pardi - was born and raised in Dixon, CA, and fell in love with country music when he was a child.
Growing up, with the help of a family member's karaoke machine, Pardi was drawn to hardcore singers from George Jones to George Strait, and he took an interest in singing, performing Garth Brooks' "Friends in Low Places" at his dad's birthday party when he was just seven. Pardi picked up a guitar shortly afterward, attempting his first songs when he was 12 and joining a band when he was 14.
About a decade ago, in 2012, Capitol Records Nashville signed Jon Pardi to their label and helped him release his first single "Missin' You Crazy," It was ultimately Jon's 2013 track "Up All Night" that gave him his first country Top Ten.
Pardi's full-length debut album, Write You A Song was released not much farther down the road, in early 2014 and peaked at 14 on Billboard's Top 200 and three on their country albums charts.
In 2015, the country star continued to find success with the song "Head Over Boots," his first single from his second album, California Sunrise - not only did the song climb to number one on Billboard's Country Airplay chart, but it helped the record reach number one on Billboard's Country Album chart, peaking at #11 on the Top 200.
Then, "Dirt on My Boots", Pardi's second single to take off at that time, made its way to number one on Country Airplay and even earned a spot on the pop chart's Top 40 list; the album stayed on the charts through 2018 which helped generate even more hits.
In 2019, Pardi released his third album, Heartache Medication which came with its own share of hits (i.e; Ain't Always the Cowboy, Heartache Medication), and in 2020, released an eight-song collection of cover songs.
Fast forward to now - Pardi's latest song to claim its rightful position on the country charts is his single "Last Night Lonely," the first offering from his fourth album, Mr. Saturday Night, which was released in September 2022.
The 13 Greatest Outdoor Concert Venues in Colorado
An Open Letter To Those Thinking About Moving To Colorado